Experience sustainable food for the future
Come and hear about the food of the future and sustainable food solutions, when the Department of Food Science participates in this year's Food Festival in Aarhus 2-4 September. You can hear about climate-friendly foods, how we can avoid waste in food production and take part in a consumer study where you will be served sweets - both real and imaginary.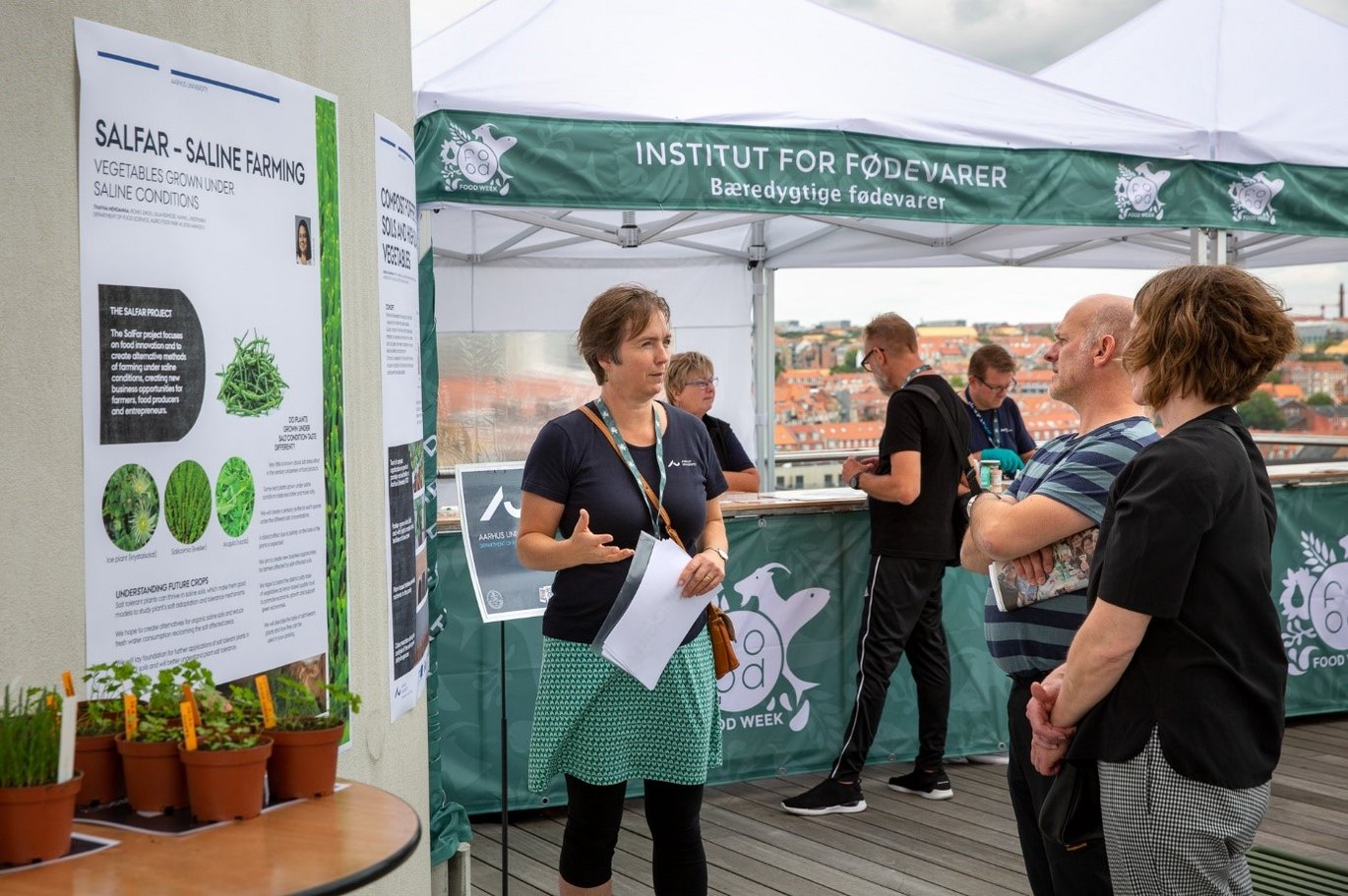 Would you like to take part in a consumer study where you are served candy - both real and imaginary? Are you unsure about how to sort the packaging waste from your food? Have you ever wondered what spoiled food looks like under a microscope? Are you interested in trying a pair of 3D glasses, which are used in research at Aarhus University?
Then join this year's Food Festival in Aarhus, where a great number of researchers will represent the Department of Food Science, as always - this time with a stand on Torvet at Tangkrogen all three days from 2 to 4 September.
You can also get a taste of meat from organic, grass-fed cows and hear more about the research in food quality or get an insight into the work with upcycling, which aims to reduce waste in the production of food.
Mette Hadberg Løbner, who is Sensory Lab Manager of one of the Department's laboratories in Agro Food Park in Skejby, has been in charge of coordinating the comprehensive program, which again this year is bursting with activities:
- We are ready to present and to discuss a wide selection of our exciting research, and we have made sure that visitors can also take part in the exciting projects, including consumer surveys, taste tests and other interactive features. We look forward to involving visitors in our research to create the sustainable foods of the future, she says.
The diverse program of activities also includes an insight into research focused on increasing the nutrient content of soil by means of composting.
Further information
Contact: Mette Hadberg Løbner, Lab Manager, Department of Food Science, mhl@food.au.dk, phone: 9352 2689
Read more about Food Festival and buy your ticket here (in Danish only)