New EU project boosts the production of plant protein for foods
During the next four years researchers from Department of Food Science at Aarhus University will be a part of a new EU project, VALPRO Path. The project aims to examine and develop a sustainable, circular, and transparent production and processing of plant protein as a substitute for animal protein in Europe.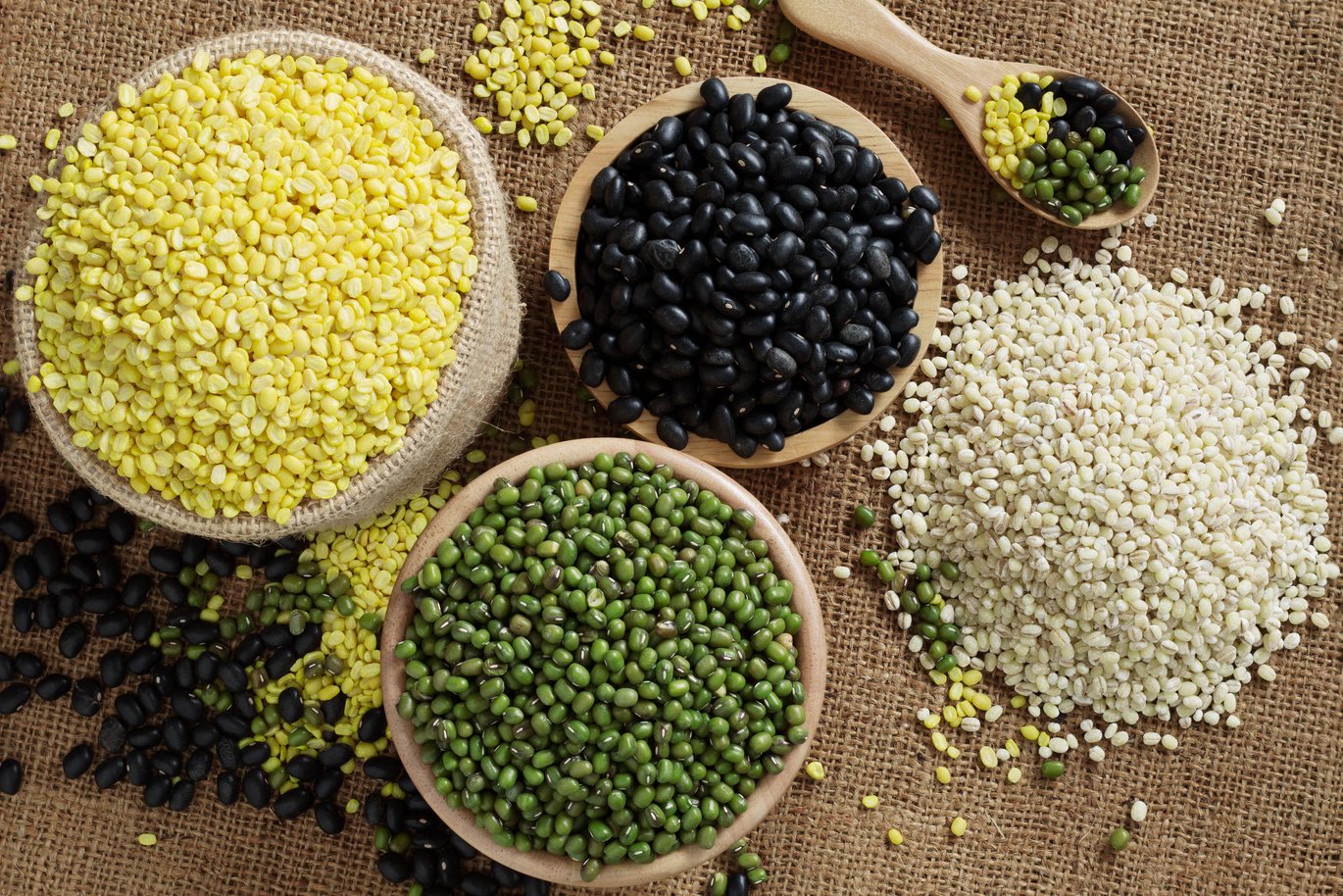 The overall goal of VALPRO Path is to study how a sustainable development of plant protein production in Europe can accommodate the raising demand for alternative sources for protein in foods. Furthermore, it focuses on how a significant change in the production chain can create not only economic advances for agriculture and food manufacturers but also a long range of environmental and climate rewards.
The ambitious project stretches over a period of four years. Here, researchers from leading academic environments in more than ten European countries are to form an international and interdisciplinary network in corporation with a line of partners from agriculture and food industries. The project is an Innovation Action funded by the European Commission through the Horizon Europe research and innovation programme with a grant of 9.7 million euros.
Professor Milena Corredig from Department of Food Science at Aarhus University describes the project:
Many projects are already working on how to create appealing products to consumers, and some pay attention to the entire value chain. But it is essential to look at how we can provide a stable supply of plant protein, thus ensuring that the farmers get value for their crops. In this transformation, we have an excellent opportunity to both adjust agricultural production systems and chains to increase the production of plant protein, and to produce the right protein, for the right market with the shortest and most sustainable supply chains, she explains.

The main goal for the project is to demonstrate that there is a viable market for both production and processing of plant protein for foods in Europe allowing us to exploit the full potential of EU's plant production and thereby accommodate the needs from both agriculture, manufacturers, and consumers.
But one thing is to increase the production and secure less resource demanding processing of these. Another primary project focus is to identify the crop types that are initially best suited for the purpose.
Focus on robust crops
Professor MSO Carl-Otto Ottosen from Department of Food Science at Aarhus University explains that we currently don't have sufficient knowledge as to how e.g., climate stress impacts the growth of different crops. Neither do we know much about the concentration of nutrients (proteins, carbs, and fiber) in the seeds after stresses.
Therefore, the first step is to identify the most robust types of crops. Hopefully, these are also some of the crops that are less resource heavy to process. For it is quite essential that the plants are used in the most versatile way as possible.
I Denmark we are specifically looking at the connection between crops, climate, and quality in for example blue lupin which is a promising crop that may be grown in very lean soils:
In AU Auning we are going to establish so called living labs, a new method for research and development which can be used in cooperation with manufactures and other partners in the food industry. Here, we are developing methods to increase the growth and value of these robust crops by focusing on the possibilities for local processing of raw materials and new extraction methods. All with the aim to create a sustainable supply of plant-based proteins for foods, he concludes.
Additional information

We strive to ensure that all our articles live up to the Danish universities' principles for good research communication (scroll down to find the English version on the web-site). Because of this the article will be supplemented with the following information:

Funding

VALPRO Path is funded by the European Commission through the Horizon Europe research and innovation programme under grant agreement No.101059824

Collaborators

Universitá di Torino (unito)

National Technical University of Athens (NTUA)

​​​​Leibniz Centre for Agricultural Landscape Research (ZALF)

Wageningen University & Research (WUR)

Teagasc

Foodscale Hub

CSIC

Agricolus

BeoTanics

Pepsico

Dignity

Moorepark Technology

Molino Peila

agri benchmark

FarmB

Prolupin

Solidale del Circeo

Antignano

Kerry

KPAD

Hosokawa Alpine

Confagricoltura

Viljava

Read more

Contact

Milena Corredig

+45 27719132

Carl-Otto Ottosen

+45 22903105