Liquid fertilisers to boost the cultivation of organic fruit and vegetables
Scientists at Aarhus University are heading a new research project with fertigation that should result in a larger production of Danish organic fruits and vegetables.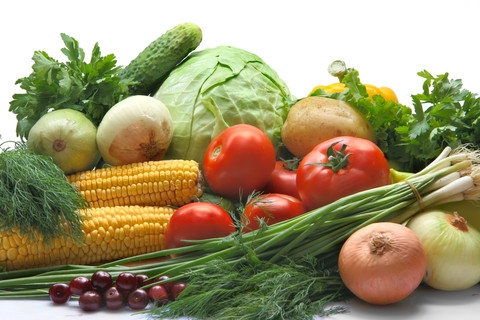 Liquid organic fertilisers are to supplement the current practice in organic farming of incorporating manure into the soil before sowing or planting. This practice often leads to high concentrations of nutrients in the plant root zone, but not always in the right amounts and not at the right time. This can result in imbalanced growth and an unnecessary loss of nutrients.
Scientists from Aarhus University are leading a new research project where part of the solid manure will be replaced by liquid organic fertilisers. The project will design solutions with readily available nutrients in different concentrations and proportions for amore optimal nutrient supply to plants.
- The fertiliser solutions will help to boost yields because they can be more directly tailored to plant fertiliser requirements, resulting in a better use of resources and avoiding soil accumulation and leaching, explains Karen Koefoed Petersen, who is in charge of the research project.
The background to the project is an increasing demand for organic fruits and vegetables, but the home market is not able to fully meet this demand so we have to import. The partners in the research project intend to change that, and one of the solutions is to change the current cultivation practice:
- In order to compete with the countries that deliver fruit and vegetables to us, it is important that Danish products are of a high quality and that they are available for most of the year, because that is what consumers and the major supermarket chains demand. It is possible to extend the season if you grow in relatively cheap polytunnels and plastic greenhouses, she says.
The partners in the project will, among other things, identify liquid and solid organic fertilisers and organic biomasses that can be used in fertigation – and look into how different pre-treatments in fermentation or digestion in biogas tanks will affect the availability of nutrients, pH and electrical conductivity in the root zone and also growth, yield and crop quality.
Organic parsley will be one of the crops used in the project, as parsley takes a relatively short time to grow and the yield and quality depend on a good supply of nutrients. The cultivation of parsley will take place in a peat-based growth medium because this is sensitive to small variations in the composition of nutrients, pH and electrical conductivity in the root zone.
- Variations will be clearly reflected in the growth, and the system permits continuous collection and analysis of the return solution from the pots without disturbing plant growth, explains Karen Koefoed Petersen.
Strategies for the proper make-up of the fertigation solution will be developed in the project and will be further tested on organically grown strawberries and tomatoes under commercial conditions.
Karen Koefoed Petersen expects that the project will result in useful knowledge about the development of liquid fertilisers that can be complementary in terms of nutrient composition.
- With fertigation we can control nutrient inputs much more precisely in organic farming so that we can achieve increased productivity leading to conversion of a larger area to organic farming, she says.
Co-partners to the Department of Food Science at Aarhus University are the Department of Engineering, GreenFarm, Jørge og Jensen, Økogaarden, Økologihaven and HortiAdvice Scandinavia.
Further information: Senior scientist Karen Koefoed Petersen, Department of Food Science, telephone: +45 8715 8336, e-mail: karenk.petersen@agrsci.dk
Facts about the fertigation project:
Project Name: Fertigation - A challenge in the production of organic foods
Project Period: 1 October 2013 - 30 September 2017
Budget: 9.0 million DKK, of which DKK 6.0 million has been financed by the Green Development and Demonstration Programme under the Ministry of Food, Agriculture and Fisheries.