Maggots are a good source of protein for organic poultry
Maggot meal supplemented with live maggots is a good alternative to fish meal in organic poultry production, according to new research from Aarhus University.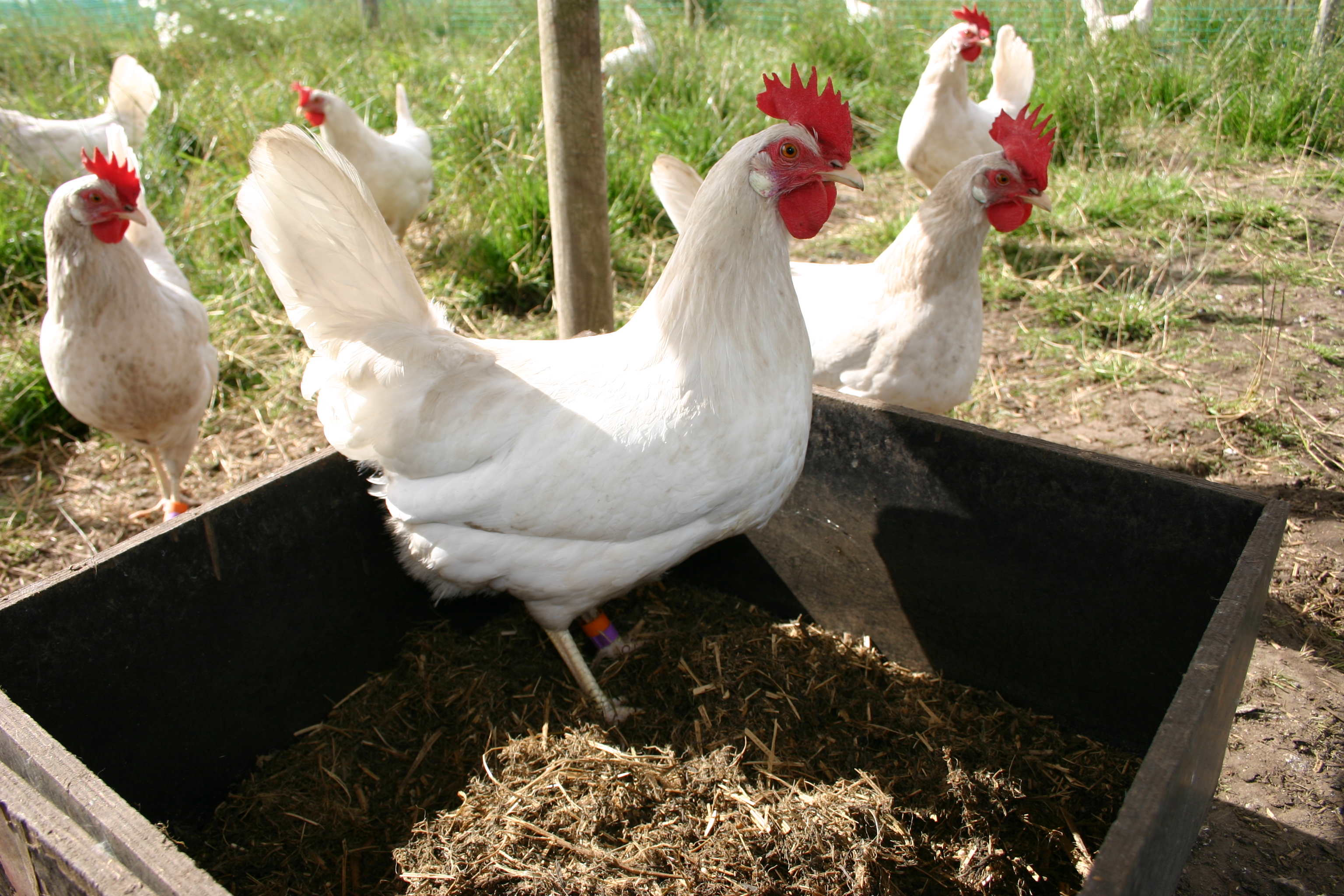 By Associate Professor Ricarda M. Engberg
Maggots and maggot meal have proven to be a good alternative to fish meal in organic poultry. This is the results of experiments carried out in the project BioConval, which is supported by the International Centre for Research in Organic Food Systems (ICROFS).
The lack of a locally grown protein feed with a sufficiently high content of sulphur-containing amino acids is a major challenge for organic poultry production. Since synthetic amino acids are not permitted in organic production, organic poultry producers rely on animal protein sources with a favourable amino acid profile such as fish meal. But fish meal is a limited resource and therefore it is important to find alternatives.
Maggots gave better growth rate
The BioConval project had a twofold purpose. It was partly an experiment on composting that studied the feasibility of improving the plant-available nutrient content in poultry manure and partly a feeding experiment examining whether the maggots (Musca domestica) that formed part of the composting process could be harvested and used as a protein feed.
Aarhus University supported an experiment with organic growers where we studied their growth by comparing feeding regimes with either live maggots and maggot meal or with fish meal and the effect on the birds' intestinal health and behaviour.
The study included 450 day-old growers (Hisex white). They were divided into three groups that over a period of eight weeks were fed three diets with different protein sources: fish meal, maggot meal or maggot meal plus live maggots. The allocation per chicken per day was 2-3 g live maggots. Chicken weight and feed consumption were recorded every two weeks.
At the end of the experiment, an individual fear test was performed on the chickens.
Less fear in chickens
The experiment also showed that the growth rate resulting from a diet containing maggot meal is fully on par with that of fish meal, and maggot meal is therefore a good alternative protein source in organic production.
The chickens relished the maggots, and the group fed live maggots achieved the highest growth rate. They ate roughly 6 g less of the mixed feed per day, although they were only allocated 2-3 g fresh larvae. The fear test also showed that the chickens were less fearful than the chickens in the two other groups. Live maggots can consequently be regarded as a promising feed ingredient both nutritionally and particularly in terms of welfare. However, there is always some risk of infection associated with the use of maggots from manure. There is therefore a need to develop a suitable sanitising method that can minimise this risk.
The article was co-authored by Anja B. Riber, Department of Animal Science, AU Foulum,
and Steen Nordentoft, DTU Food.
For further information please contact: Associate Professor Ricarda Engberg, Department of Animal Science, email: ricarda.engberg@anis.au.dk, telephone: +45 8715 7904