Organic vegetable variety range extended
Scientists from Aarhus University are working in close partnership with the industry to extend the range of well-tested organic varieties of vegetables.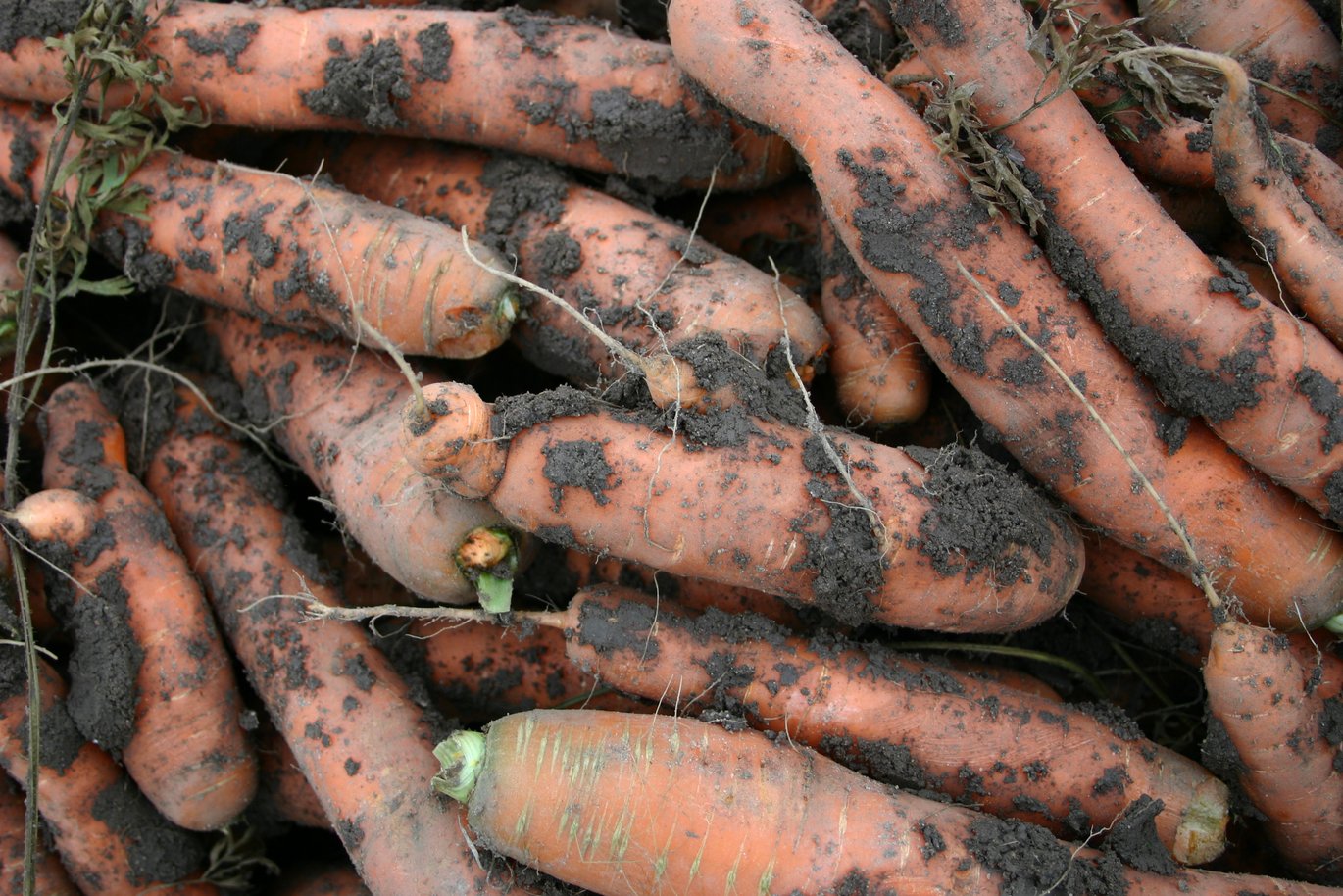 Organic vegetables are special. There are special regulations for how they can be grown and only approved varieties can be used. Special restrictions on fertilisation and the control of weeds, pests and diseases place extra demands on the varieties classed as suitable for organic cultivation.
The vegetables on the list of approved varieties for organic farming are declared to be suitable for the purpose, but there is actually insufficient scientific evidence to support this claim. Scientists from Aarhus University and players from industry are intending to remedy this in two projects that have received funding of 1.7 million DKK from the Ministry of Food, Agriculture and Fisheries' Green Development and Demonstration Programme (GUDP). The project is a collaboration between AgroTech (project leaders), Aarhus University, The Horticultural Advisory Service, Aarstiderne, Organic Denmark, seed suppliers and primary producers.
New and old varieties
The project has several objectives. One is to develop models for testing organic vegetable varieties. When models are up and running, a wide range of crops can be tested using the same scientific template.
Some of the seeds originate from commercial seed companies that produce seeds under organic conditions. For the project a number of varieties regarded as suitable for organic cultivation are selected. The vegetables are grown separately at AU-Aarslev and at commercial growers.
Other seeds have been supplied by the Nordic Gene Bank – NordGen. The bank provides a wide selection of old Nordic varieties, but there is scant knowledge of how suitable these varieties are for modern, organic cultivation. Another aim of the project is to ensure primary producers can access the seeds of preservation-worthy varieties suitable for organic production.
Several varieties of onion, carrot and cabbages are tested, i.e. white cabbage, pointed cabbage and red cabbage. Each variety is grown at two levels of fertiliser application.
Nourishment challenge
When the researchers assess the suitability of a variety for organic farming, they look at a number of parameters. One of the challenges in organic farming is nutrition, since synthetic fertilisers are not permitted. Organic crops therefore have to be particularly good at absorbing nutrients.
In order to assess the growth and ability of plants to take up nutrients, scientists can measure the depth and density of root growth. They do this by means of a glass tube inserted into the soil. When the glass tube is in place a small video camera is lowered down the tube. The camera takes snapshots of the roots without disturbing them. Root growth is then followed through the growing season by repeatedly photographing roots. The ability of plants to absorb nutrients is also assessed by measuring the nutrient content in plants during growth and at harvest.
- We need to find varieties that have a high nutrient uptake capacity from soil because nutrients can be a problem in organic farming. Deep and dense roots are better able to mop up nutrients. A strong root network can absorb nutrients from a larger soil volume, explains senior scientist Jørn Nygaard Sørensen from Aarhus University.
- It will also be interesting to see if the roots become larger with suboptimal fertilisation, he adds.
In addition to growth, the scientists will record the incidence of pests and diseases in crops and the keeping qualities of the different varieties.
The first harvest
Varieties of organic onions and carrots were the first crops to be tested in the project. The onions were harvested in late summer, while the carrots were not taken up until the middle of October. The next crops on the programme are the cabbages that will be planted next spring.
Preliminary results from the harvest of the onions suggest that the varieties Hylander and Firmo are particularly resistant to onion mildew and give the highest yields. This was the case for both the 70 and 140 kg N/ha applications. The old varieties from NordGen gave a low yield and did not have a good resistance to pests.
- The carrots have only just been harvested but already in the field it was clear that some varieties were bigger than others and a few of the varieties were more resistant to viruses and fungi, says Jørn Nygaard Sørensen.
- In organic farming you need to use approved organic varieties. If an approved organic variety cannot be found, you can get permission to use a conventional variety that has not been pretreated. With a more extensive list of scientifically screened organic varieties, the growers will stand a better chance of getting the organic seeds they need. The close cooperation with industry ensures that there are companies that can and will perform propagation and sale of suitable varieties, including the old varieties from NordGen, says Jørn Nygaard Sørensen.
Further information: Senior scientist Jørn Nygaard Sørensen, Department of Food Science, e-mail: jornn.sorensen@agrsci.dk, telephone: +45 8715 8348