Over 1000 visitors experienced cutting-edge agricultural research at AU Viborg
In the weekend, AU Viborg was transformed into a true scientific playground, where more than 1,000 visitors were drawn by the excitement of exploring the latest research advances in agriculture, green transition and sustainable food.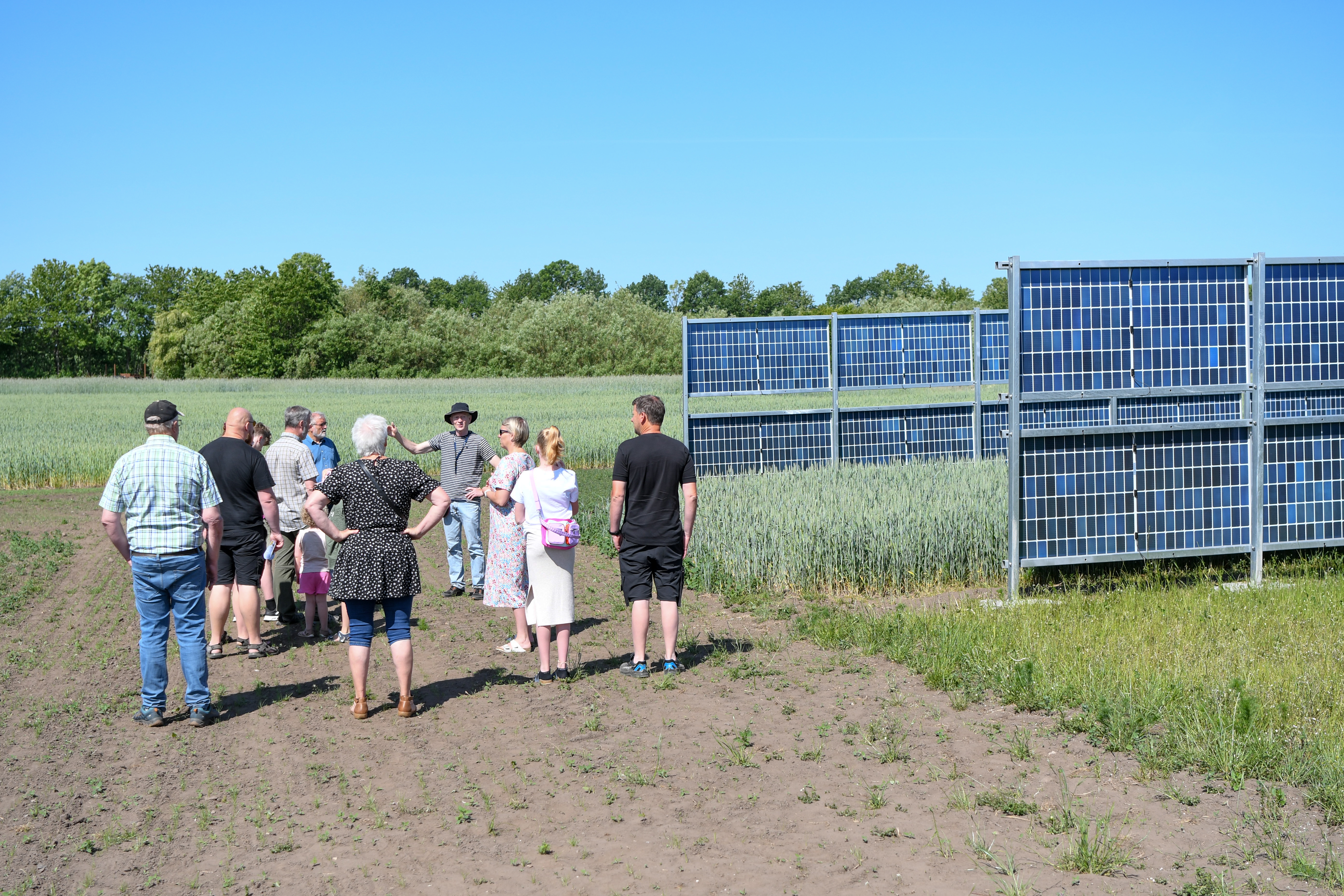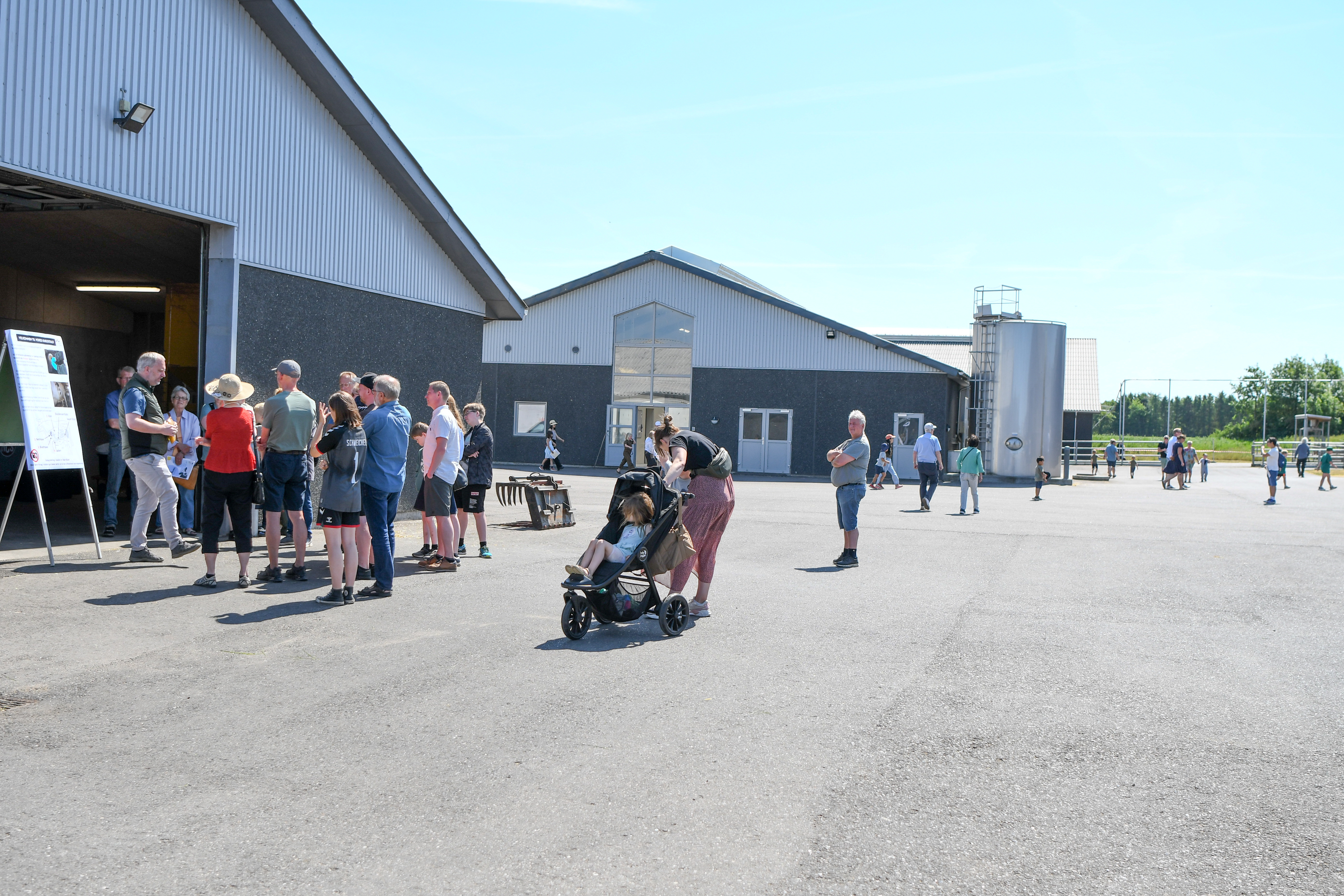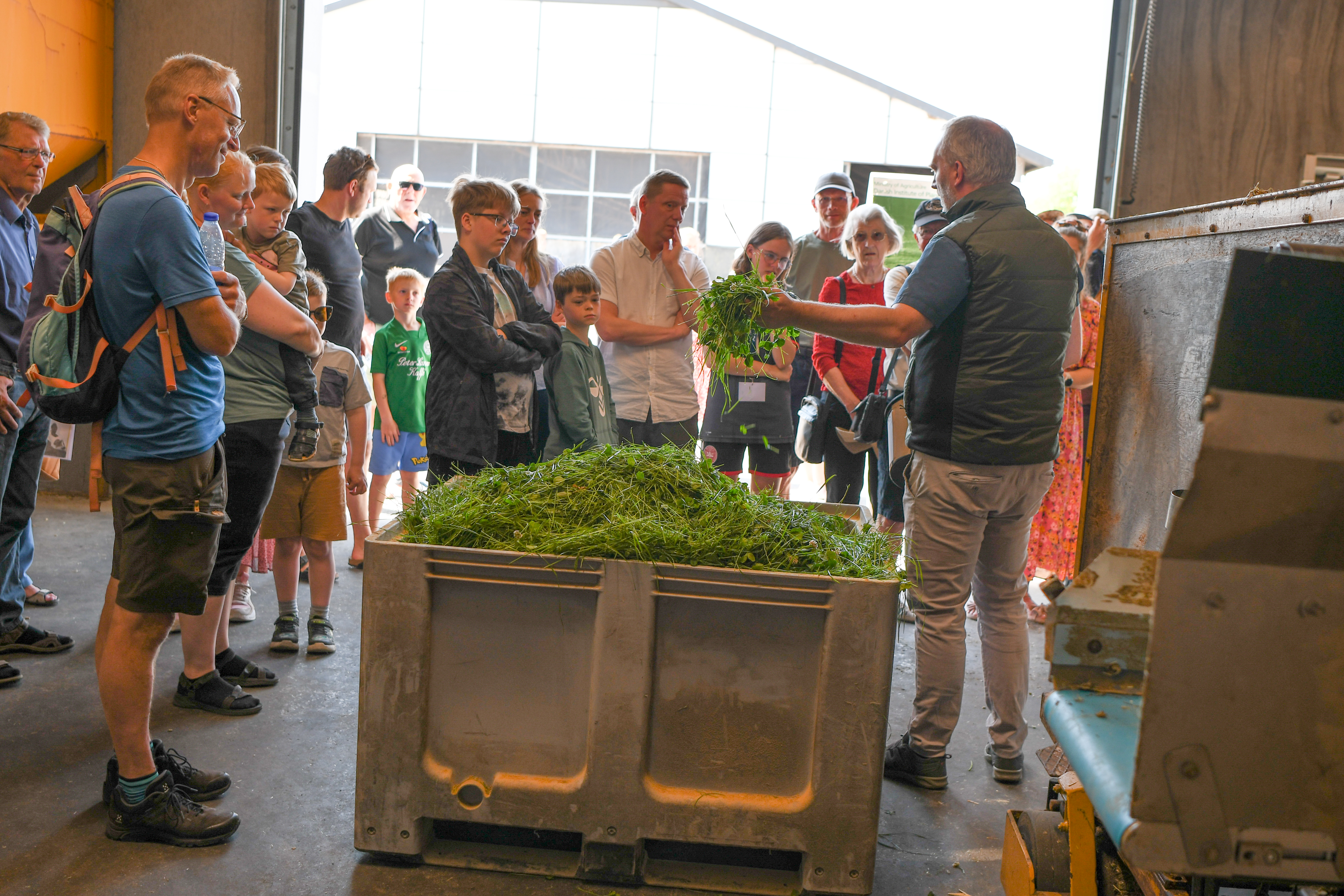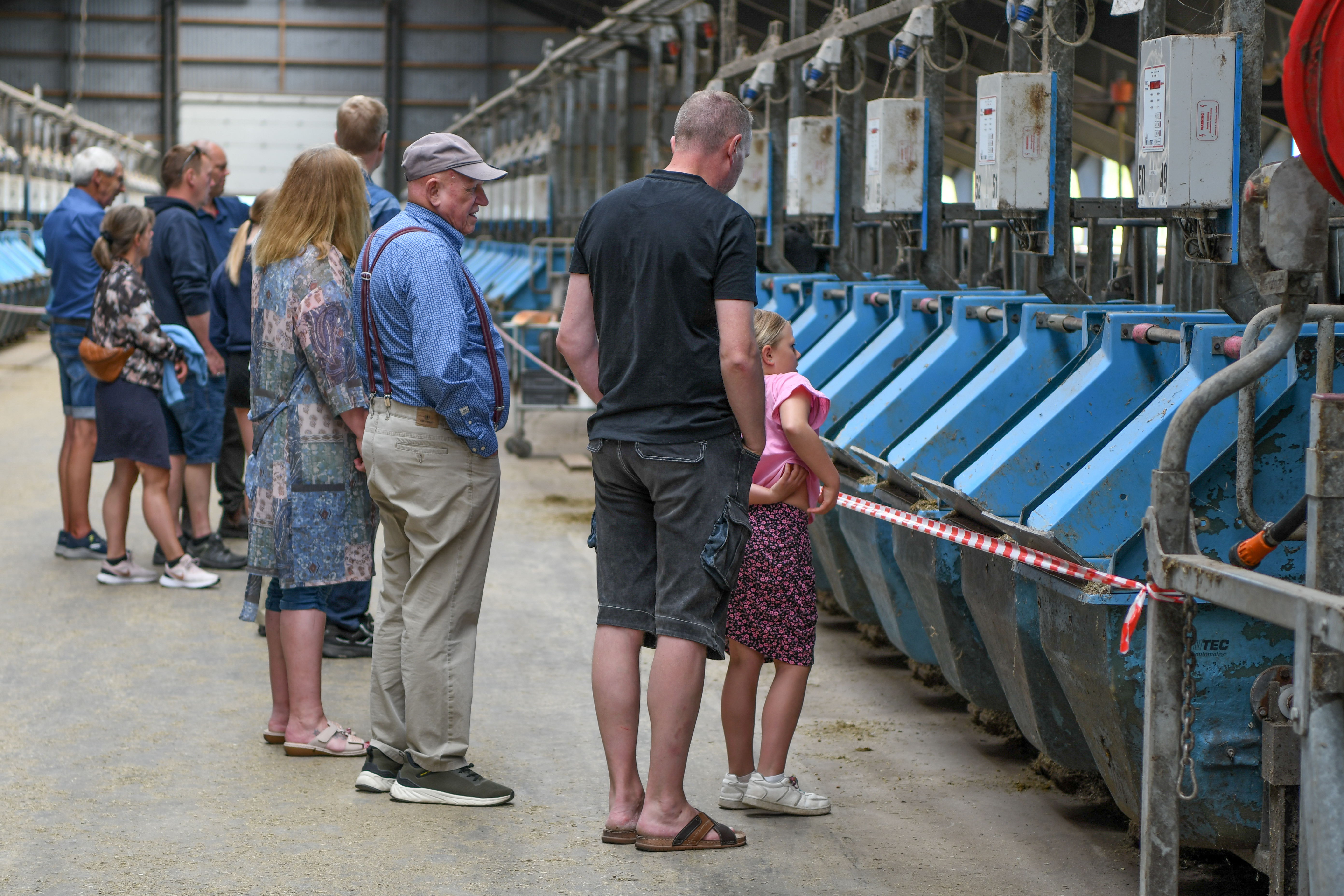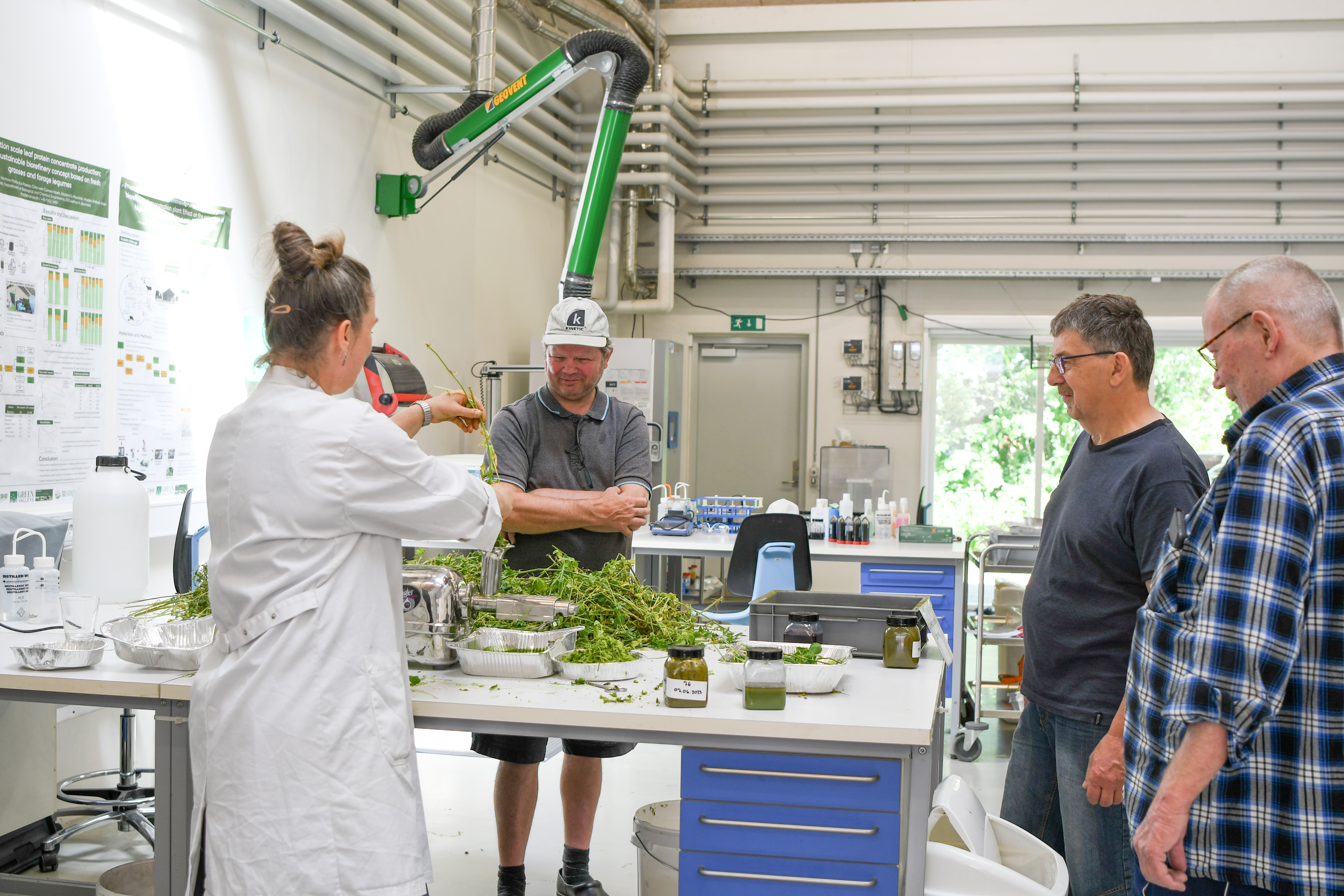 Among the newly washed machines at Foulumgaard, the sun shone brightly as visitors were introduced to research on the combination of solar cells and crop production in agriculture among other things. Young people had the opportunity to fly drones or see the robot Robotti in action. The youngest visitors played insect detectives in the flower strips, where birdsong and the buzzing of bees created the perfect soundtrack to the day.
At the Danish Cattle Research Centre, the stable doors opened for the curious guests. Some had the fortunate experience of getting up close to the famous cows with holes in their stomachs, while others enjoyed petting the cute little calves resting in the shade and enjoying all the attention.
Bio-what?
Interest in the new technology at the biorefinery was high, especially among current and former farmers, while children and interested adults could study and test a mini version of the plant and gain insight into its functions.
"What is biogas used for?" And "how does a biogas plant work?" were some of the questions many of the visitors asked as the bus journey passed AU Viborg's biogas plant.
New degree programmes, lectures and treasure hunts
There were also plenty of activities for families with children, including an exciting treasure hunt that took them all around AU Viborg. Children who were too old for a treasure hunt had the opportunity to hear about the three new degree programmes and imagine what AU Viborg's campus will look like when the programmes start next summer.
For those with a special interest in research, there were exciting lectures by selected researchers throughout the day. While those who wanted to enjoy the good weather could buy a grilled sausage or an ice cream and relax in the sun.
Repeating the success
The event was a great success, and guests were greeted by happy and welcoming employees from AU Viborg who communicated complex research in an easy-to-understand way. It was clear that the guests appreciated the relevant and accessible presentation of scientific concepts and, not least, the researchers' dedication to ensuring future food safety.
All in all, the open house event at AU Viborg was a resounding success that managed to attract and engage a large number of people. The diversity of activities and the informative knowledge presented made it an enriching and entertaining experience for everyone who attended. Therefore, AU Viborg plans to repeat the success in the future.