Online seminar on the disruptive potentials of biorefineries
On 17 November, an online seminar will describe the disruptive potentials of new local biorefineries to contribute to EU self-sufficiency with plant protein and new biobased products.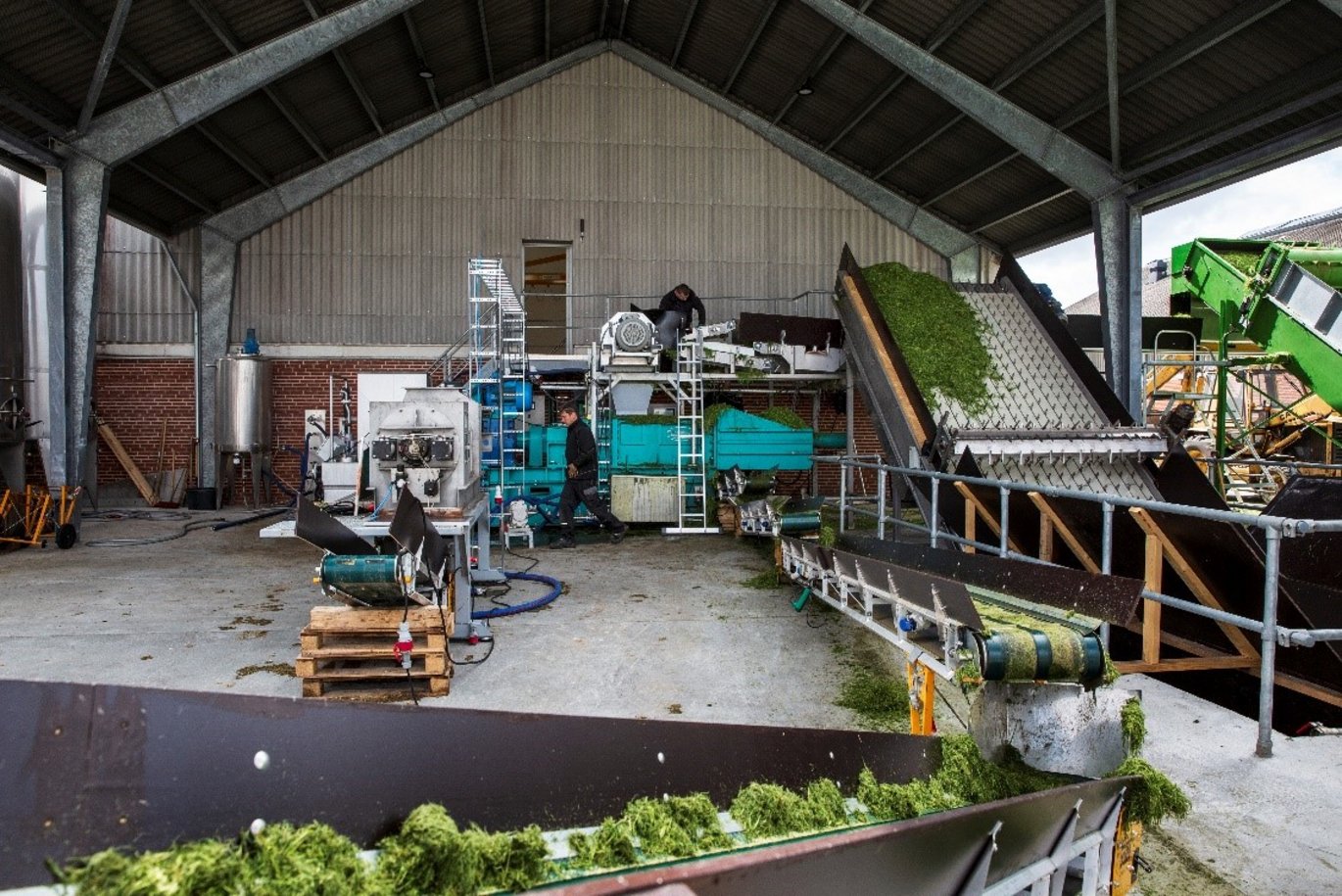 Europe is under a dual pressure for fulfilling environmental demands and maintaining a productive agricultural sector, which can meet future demands for a sustainable food supply.
The comprehensive import of soy protein have major environmental and climatical consequences on vulnerable areas of the world, and the use of fossil fuels and fossil-based products is further posing a serious threat to the climate.
The European Commission has acknowledged the need for new, innovative solutions with a set of policy initiatives, a Green Deal for Europe, launched in the end of 2019.
On an online seminar on 17 November, the disruptive potentials of new, local biorefineres will be described.
A need for disruptive technology
Uffe Jørgensen, Senior Researcher and Head of Aarhus University Centre of Circular Bioeconomy, is keynote speaker at the seminar on 17 November:
- Research in the production and quality assessment of protein extracted from green grass and legume crops has shown a disruptive potential. These crops have very positive effects on the environment and climate and are at the same time highly productive. Further research and innovation will make it possible for Europe to produce its own sustainable protein and new biobased products, says Uffe Jørgensen and adds:
- A lot of incremental innovation has happened, but now there is a need for disruptive technology, if we want to overcome the challenges related to a sustainable development.
At the seminar, two cases reflecting the European potential will be presented. Jorge Pinto Antunes, Member of Cabinet of the Commissioner for Agriculture, will give a speech, while representatives from DG AGRI, DG CLIMA and DG RTD will present their reflections and answer questions. MEPs Asger Christensen and Pernille Weiss will open and conclude the seminar.
---
Further information
Visit the website of Aarhus University Centre of Circular Bioeconomy
Contact: Senior Researcher Uffe Jørgensen, Head of Aarhus University Centre of Circular Bioeconomy, e-mail: uffe.jorgensen@agro.au.dk, phone: +45 21337831