Carbohydrates in milk come under scrutiny
Scientists from Aarhus University will be closely examining the content of healthy carbohydrates in cow's milk and whether it is possible to breed your way to milk with a higher content of these carbohydrates. The ambition is that this may improve formula milk for infants.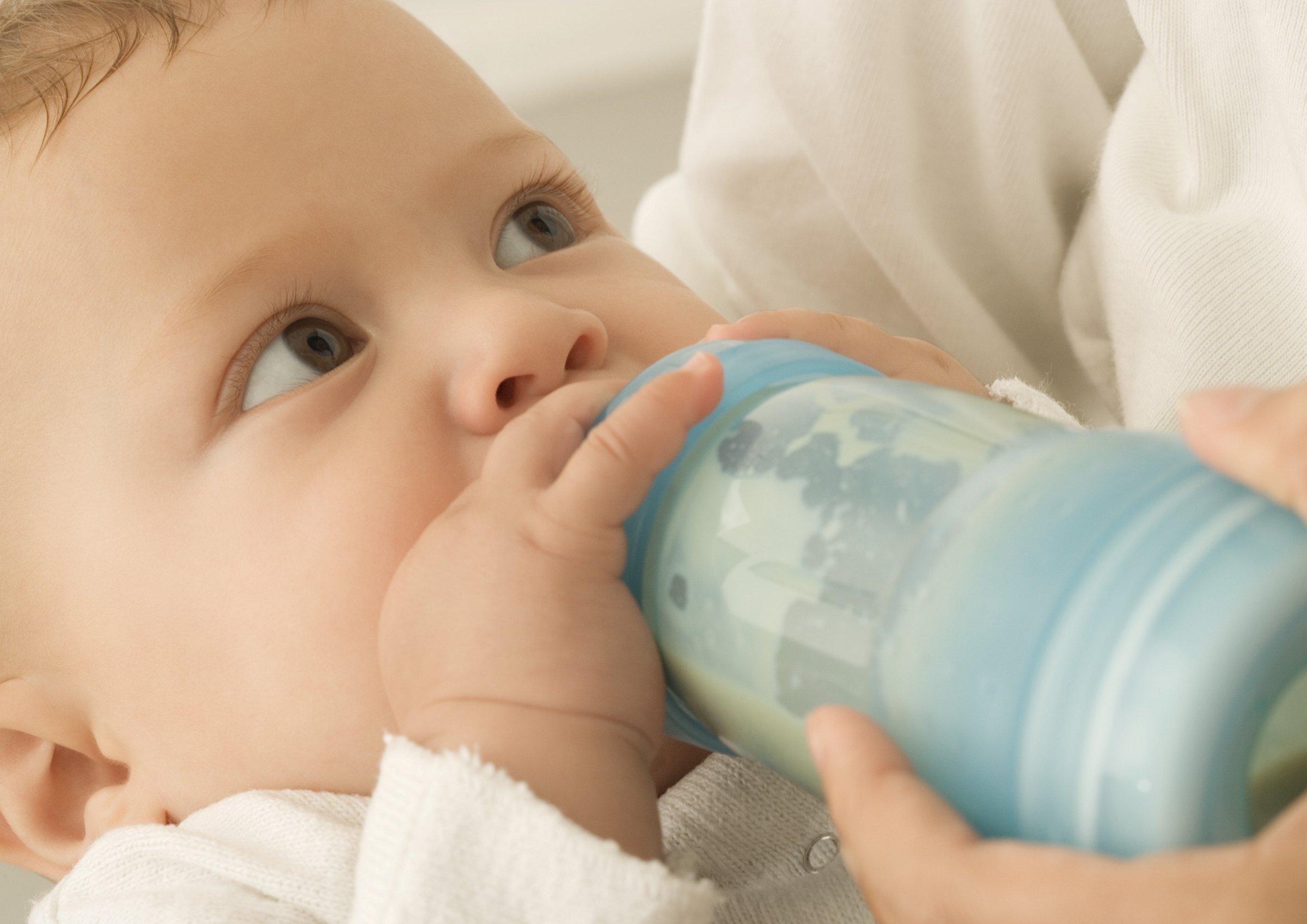 Milk has many good qualities. One of them is that they contain so-called free oligosaccharides – carbohydrates. It is well documented that these carbohydrates can stimulate the growth of beneficial bacteria in the human gut, especially in young children, where they help to jumpstart the child's intestinal flora.
By nature, human milk contains much more of these complex carbohydrates than does cow's milk, and it means that children who drink formula milk do not get as much of these beneficial sugars as the children who are breastfed.
In a new project, scientists from Aarhus University and from the University of California, Davis (UC Davis) will furnish new knowledge about the carbohydrate content of cow's milk and whether an increase in the content of these sugars is achievable through breeding. This will involve looking at the variation in the quantity and composition of these carbohydrates in Danish cow's milk from two different breeds and at the hereditary aspects. This has the particular interest of, among others, Arla Foods which is why the dairy giant also contributes financially to the project.
- The goal is to ultimately help produce infant formula milk with a higher carbohydrate content. The free carbohydrates have a beneficial effect on the gastrointestinal tract as they can prevent colonisation by harmful microorganisms, such as bacteria or virus particles, on the intestinal wall where they can cause diarrhoea in young children, says project manager and Professor at the Department of Food Science, Lotte Bach Larsen, and continues:
- There is much focus on whether it is possible to develop a formula that is much more akin to human milk. There is a huge market demand for this.
Large sample material sent across the Atlantic
The project is based on milk samples collected in the large Danish-Swedish Milk Genomics Initiative. More than 700 milk samples were collected from Danish Holstein and jersey cows. All 700 samples will be sent to UC Davis, where the American colleagues will profile the content and composition of the free carbohydrates in each milk sample using state-of-the-art equipment. The scientists in Aarhus will then link data to breeds to explain what determines the variation in the carbohydrate content in milk. Ultimately, the scientists from Aarhus University will examine whether it is possible to breed for a higher carbohydrate content.
- Since we can measure how the samples differ, we can find out if there is a certain type of genetic marker for milk with a high content or with a particularly overall composition of free carbohydrates. Previous results from joint studies with UC Davis show that jersey milk is more akin to human milk than milk from the Danish Holstein breed. But we have to test this in a larger study to find out whether it is correct, says Lotte Bach Larsen.
So far little research has been published on the importance of genetics for the naturally occurring carbohydrates, since this requires complex analyses. This is one of the reasons why UC Davis is involved in the project since they own high-tech equipment that can help the scientists from Aarhus on the way. As part of the two-year project, postdoc Nina Aagaard Poulsen will therefore be staying for an extended period in California to work with the American colleagues.
The project is supported financially by the Danish Dairy Research Foundation and Arla Foods.
---
Project information
Partners: Department of Food Science and Department of Molecular Biology and Genetics, Aarhus University, and the University of California, Davis.
Contact:
Professor Lotte Bach Larsen
Department of Food Science, University of Aarhus
E-mail: lottebach.larsen@food.au.dk
Telephone: +45 8715 8049/ 22 81 92 82