Finding the best genes for cheese-making
The genetic makeup of cows is very important for the suitability of their milk for cheese production. This means that it is possible to include the cheese-making properties of milk in breeding strategies for dairy cattle.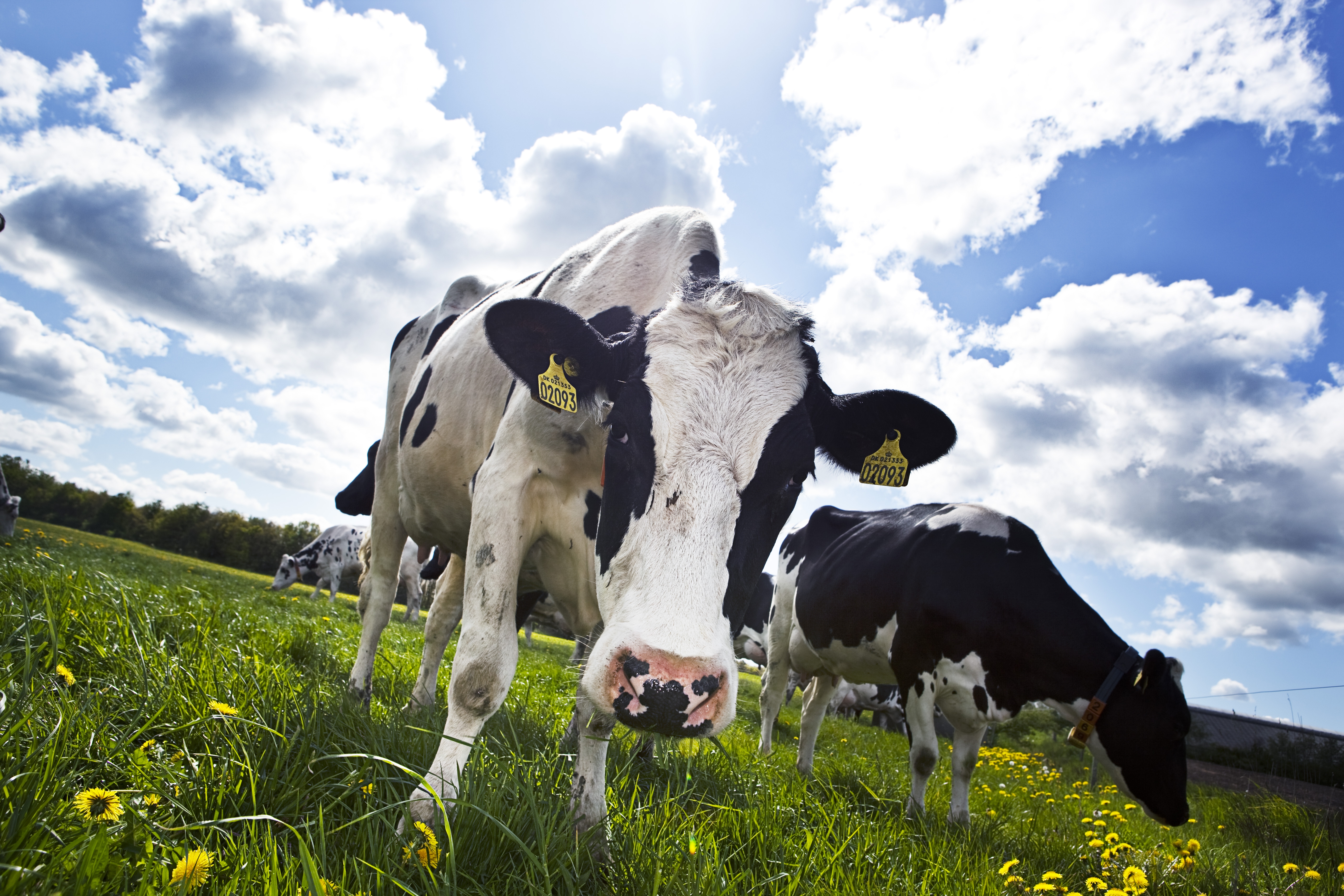 Milk is not just milk and not all cows are equal. This is certainly the case when it comes to the suitability of milk for the production of cheese.
Milk's ability to coagulate is crucial for whether milk can be used to manufacture cheese. The Danish-Swedish Milk Genomics Initiative, which involves researchers from Aarhus University in Denmark and Lund University in Sweden, has found that there are significant differences between individual cows and breeds in terms of the ability of their milk to coagulate and that part of the variation is due to the cow's genetic makeup.
Jersey best for cheese
The researchers examined the milk of 1200 Danish Jersey cows, Danish Holstein cows (SDM) and Swedish red dairy cows. The Danish Jersey cows were by far the best at producing milk with good coagulation properties. In contrast, a proportion of the Danish SDM and the Swedish red dairy cows produced milk with impaired coagulation ability.
Around two per cent of the Danish SDM cows produced milk that was unable to coagulate and 17 per cent produced milk with a poor ability to coagulate. For the Swedish red cows the situation was even worse with milk from as much as 16 per cent of the cows unable to coagulate.
- This is an alarmingly high rate and will probably mean a significant economic loss in terms of cheese yield, says postdoc Nina Aagaard Poulsen from the Department of Food Science at Aarhus University.
The project results were presented at the 11th International Symposium on Milk Genomics and Human Health held from 6 to 8 October 2014 at Aarhus University.
Genetically coded for cheese
The researchers were also able to identify the specific genes that affect milk's ability to coagulate.
- Our results show there are good prospects for improving milk coagulation properties via selective breeding, says Nina Aagaard Poulsen. This is currently being studied in the project COAGENE supported by the Advanced Technology Foundation.
- It's important to ensure that selective breeding for good milk coagulation properties doesn't affect the other good qualities of milk, but we do now have the opportunity to create dairy herds that are specifically bred for cheese production, says Nina Aagaard Poulsen.
The project is a collaboration between Aarhus University in Denmark and Lund University in Sweden and has received financial support from Arla Foods and the Danish Council for Strategic Research.
For further information please contact: Postdoc Nina Aagaard Poulsen, Department of Food Science, email: nina.poulsen@food.au.dk, telephone: +45 8715 7997