Communities can motivate men to eat healthier
Getting together around food, for instance by taking part in cooking and dining communities, can be part of the solution if men over the age of 55 are to eat healthier. This is the result of a new study by the Department of Food Science and the MAPP Centre at Aarhus University.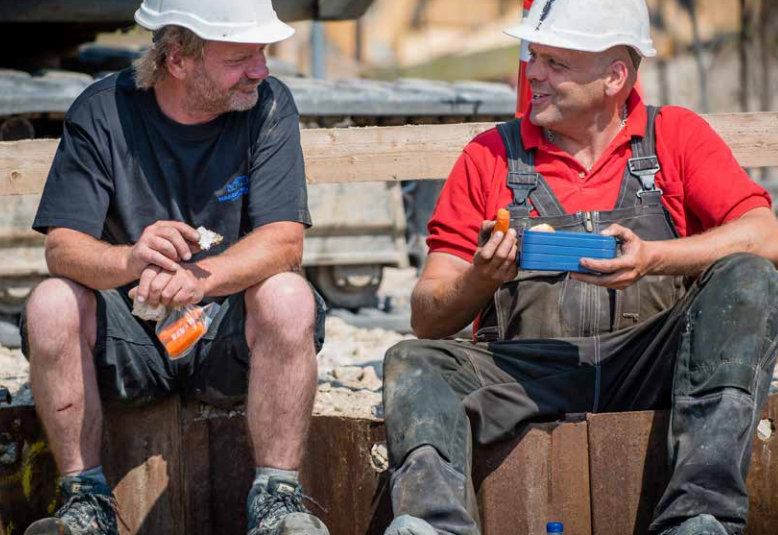 How can men over the age of 55 become motivated for and engaged in healthy eating habits?
Researchers from the Department of Food Science and the MAPP Centre at Aarhus University have studied this question at the request of the Danish Veterinary and Food Administration. The results can be read in a DCA report that has just been published.
The study builds on previous studies that show that the older part of the population, in particular, is challenged when it comes to health - and that this is especially the case for men.
Loneliness and lack of knowledge
Amanda Videbæk Laasholdt, Research Assistant at the MAPP Centre and one of the researchers behind the study, says:
- Loneliness and isolation, as well as lack of knowledge about diet and health, are some of the major challenges when it comes to nutrition and health for men over the age of 55. We need a better understanding of the target group so that communication can be adapted to their needs in the best possible way.
The study is based on questionnaire data from a previous study of Danish citizens aged 55 to 90 concerning their intake of and attitude towards vitamin D and calcium, published as a DCA report in 2019.
Besides, the researchers conducted a literature review that maps international, health-promoting initiatives targeting older men and their effects. Finally, different experiences from a Danish context have been investigated through telephone interviews with six experts in the field.
A broad target group
However, the question of what can make men over the age of 55 substitute gravy with green peas is not that easy to answer, as the target group is quite broad:
- The needs of men are not identical and they face different challenges. There is a big difference between men who have a partner and men who live alone. The former state that their health is better and that they have a more frequent intake of fresh ingredients and more regular meal patterns. The cohabiting men are generally also more satisfied with their food, says Amanda Videbæk Laasholdt and states:
- It thus becomes very important to take into account the differences within the target group.
Communities can be a solution
Although it is difficult to generalize in the target group, the study suggests that communities can make a positive difference for men over the age of 55:
- There are several types of offers for men in Denmark - both in the form of individual counselling and general dissemination of information, but also in the form of cooking and eating communities and various lifestyle courses. However, the Danish initiatives are rarely evaluated, and it is thus difficult to say anything definitive about their effect. However, our study suggests that communities - in addition to being able to contribute with improved knowledge about nutrition and cooking skills - also help to build social relationships, which often seem to be able to influence the participants' health in a positive direction, says Amanda Videbæk Laasholdt.
The major challenge is to get men to take advantage of the offers that exist - and here it is important for communication to be based on existing knowledge about the target group:
- Men are not excited about "health", and they often need to be motivated in some other way. Therefore, the offers shouldchange focus when they are communicated to the target group. The initiatives must be wrapped in other surrounding elements of the offer - and the community can be used for this purpose.
Project facts
Funding
This report was commissioned by the Danish Veterinary and Food Administration as part of the "Framework Agreement between the Ministry of Environment and Food of Denmark and Aarhus University on the provision of research-based policy support 2019-2022".
Collaboration partners
Department of Food Science and MAPP Centre, Aarhus University.
Conflicts of interest
None



More information
Download the DCA report (Danish only) "Hvordan motiveres og engageres mænd 55+ til sunde(re) spisevaner?" by Amanda Videbæk Laasholdt, Claus Frantzen, Susanne Hansen, Ulla Kidmose, Liisa Lähteenmäki and Alice Grønhøj.

As part of the project, new data has been collected and processed, and the report presents results that, at the time of the report's publication, have not been in external peer review or published elsewhere. In the event of a subsequent publication in journals with external peer review, therefore, changes may occur.
Contact
Amanda Videbæk Laasholdt – avl@mgmt.au.dk