Aarhus University – a new partner in a major European innovation fund network within the food area
Aarhus University has been accepted as a new partner in the EIT Food consortium. The EIT Food consortium consists of more than 50 partners from 13 European countries, including leading international food companies, research centres and universities.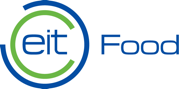 EIT Food mission is to address a number of the major global challenges in relation to foods, including food waste, global health problems such as malnutrition and obesity, resource scarcity, reduction of arable land due to climate change and environmental problems.
Niels Halberg, Director of DCA – Danish Centre for Food and Agriculture, Aarhus University, says about the university's acceptance into EIT Food:
- Apart from the initiators, Aarhus University is the first new Scandinavian partner, and the university was accepted because of our research competences along the entire value chain within the food area. The university possesses a strong position within consumer behavior research, which makes Aarhus University an interesting partner that is able to contribute essential knowledge when it comes to solving the major future challenges within the food area. Naturally, we hope that more of the major Danish food companies will be part of the collaboration, which will provide unique opportunities for researchers, producers and consumers and allow them to think in innovative terms and thus future-proof the global food production.
Large-scale, innovative collaboration
EIT Food will create the framework for students, researchers and entrepreneurs across borders and disciplines and allow them to – in close cooperation with the industry – work with innovative solutions to the global challenges that we face when it comes to the future food supply.
EIT Food partners comprise research institutions as well as food giants such as Nestlé, Pepsico and Givaudan. EIT Food offers a wide range of services, e.g. support to business start-ups, innovation activities such as innovation competitions and funds for entrepreneurs, educational activities like online education courses, summer schools and seminars, platforms for consumer-motivated communication and regional innovation support in EU areas with limited innovation activities.
EIT Food is financed by EIT and KIC (the Knowledge and Innovation Community). In the future years, EIT is expected to receive funding to the amount of 400 million Euros.
As a supplement to the EIT Food headquarters in Leuven, Belgium, a strong regional presence in the form of four so-called Co-Location centres in Poland, Spain, Great Britain and Germany will ensure local co-financing and knowledge transfer from one region to another and thus reduce the risk of identical projects in different locations or levels
Michelle Williams, Head of Department of Food Science at Aarhus University, is pleased that EIT Food recognizes AU's strong position within the food research area:
- We have a strong tradition for collaborating with industry partners; from large companies to start ups and therefore we hope to be add value to this large EIT-food community through our expertise across the food chain from primary production to consumers. Our approach is to deliver new knowledge and relevant teaching from an interdisciplinary perspective; this ensures that any activity is addressed from various perspectives. Our extensive research infrastructure provide opportunities that we hope will be valuable for the EIT partners.
Important knowledge about consumers
Klaus G. Grunert, Director of the MAPP Centre at Department of Management, Aarhus University, has acted as the prime mover in connection with work efforts to be accepted as a partner in EIT Food. MAPP Centre research in consumer preferences and consumer behavior constitutes important knowledge in relation to the development of future foods, and it seems obvious to bring it into play in the new collaboration relations.
Klaus G. Grunert says about the new opportunities for AU as a partner in EIT Food:
- So far, EIT Food is the most ambitious effort to address the major challenges with which the European food sector is faced. The MAPP Centre's core competence is to achieve an understanding of the factors motivating consumer choices and preferences, and to utilize this understanding in relation to innovation for and communication with consumers. This competence is of great value to many EIT Food activities. We look forward to cooperating with other EIT Food partners.
---
Further information
The European Institute of Innovation and Technology (EIT) is an independent body under the auspices of the EU. It was established in 2008 with the purpose of boosting innovation and entrepreneurship in Europe. EIT is an umbrella body for a range of consortia working with innovation and entrepreneurship in various areas, such as climate, raw materials and food.