DCA
More carbon in the soil, please
Conventional and organic crop farming can both reap the benefits of managing the soil in a more sustainable fashion, so that more carbon is added. Researchers from Aarhus University are part of a team that is developing new cropping systems to address these issues.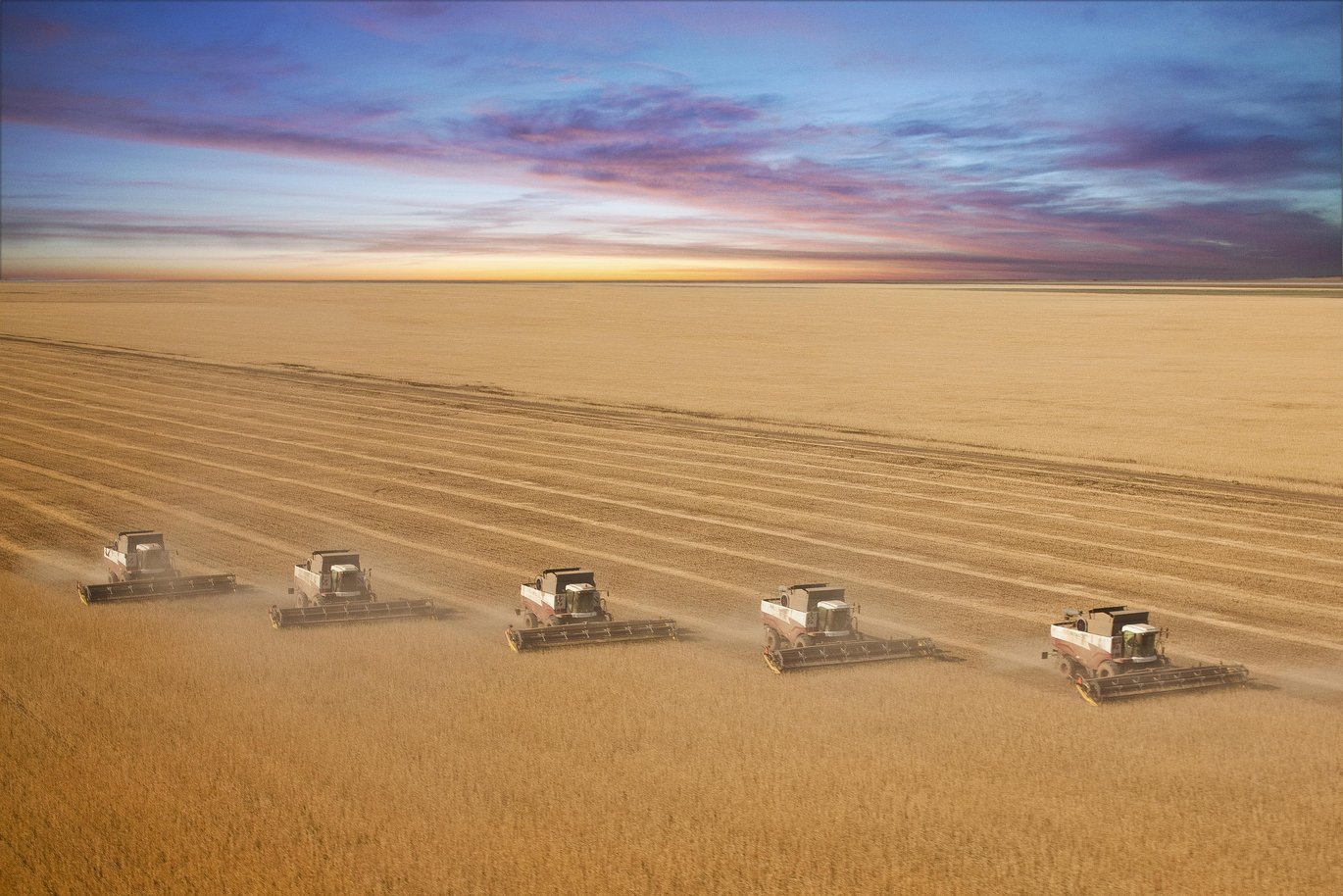 Our soil must be managed more sustainably because traditional, intensive cereal farming is depleting soil carbon, degrading soil fertility, reducing biodiversity, and negatively affecting climate and the environment. Researchers from Aarhus University are participating in a new project that aims to address these problems.
In the CarbonFarm project, which is led by the Organic Denmark, researchers, advisers, farmers and companies are collaborating to develop more sustainable production systems for organic and conventional arable farming. The key element is conservation agriculture.
Conservation agriculture is a sustainable form of agriculture that aims for high productivity and good profitability while concurrently conserving the environment. Conservation agriculture comprises carbon-building processes, including application of plant residues, growing of catch crops and reduction of soil tillage intensity.
- Conservation agriculture is not a new concept, but it is not particularly widespread in Denmark. The system can help to slow down the current degradation of soil fertility on arable land, says one of Aarhus University's partners in the project, Professor Jørgen E. Olesen from the Department of Agroecology.
The project partners estimate that the new cultivation systems can be applied on approximately 25 percent of the arable land in Denmark. The partners expect that conservation agriculture can increase agriculture's profitability by an average of 800 kr./ha corresponding to about 540 million kr. nationally, reduce nutrient loss to the environment by 15 million kg N and 100 t P per year, reduce the effect on the climate by 0.5 mill. t CO2 equivalents per year and reduce the need for pesticides.
Systems to be developed for Danish conditions
This all sounds like a dream scenario, so what are waiting for? We need to gain more experience and gather more facts. The cultivation systems have not previously been developed and implemented on a large scale under Danish conditions and this is what the project will address.
The project partners will develop new systems for both conventional and organic agriculture. Sustainable and climate-friendly growing methods will be developed for organic farming. The possibility of no-till farming and farming with a lower consumption of fertilisers and pesticides will be developed for conventional farming.
Aarhus University's part of the project concerns measuring, quantifying and documenting the agronomic and environmental effects of the systems, including nitrogen and carbon dynamics as well as yield, biomass production and nitrogen uptake in the main and catch crops. The efforts will include measuring the effects of the growing systems on nitrate leaching and climate impact.
---
Facts about the project:
The project is called "CarbonFarm – bæredygtige dyrkningssystemer i landbruget" (CarbonFarm – sustainable growing systems in agriculture).
It has been granted 9.7 million kr. from the Green Development and Demonstration Programme (GUDP) under the Ministry of Food and Environment of Denmark.
The project is led by Organic Denmark.
The other partners are Aarhus University, University of Copenhagen, Foreningen for reduceret jordbearbejdning (FRDK) (an association for reduced tillage), the companies Dal-Bo A/S and Agrointelli, as well as four farmers.
The project lasts four years.
---
For more information please contact:
Professor Jørgen E. Olesen, Department of Agroecology, email: jeo@agro.au.dk, telephone: +45 8715 7778, mobile: +45 4082 1659
Consultant Janne Aalborg Nielsen, Organic Denmark, email: jan@okologi.dk, telephone: +45 4034 9051 (project leader)