Expanding the fight against potato blight
The pathogen causing potato blight is highly variable and evolves quickly, making it a serious challenge to control. Aarhus University is participating in a new international project that will tackle the problem by analysing potato blight's genotypic and phenotypic variations and evolution, while designing better decision support systems.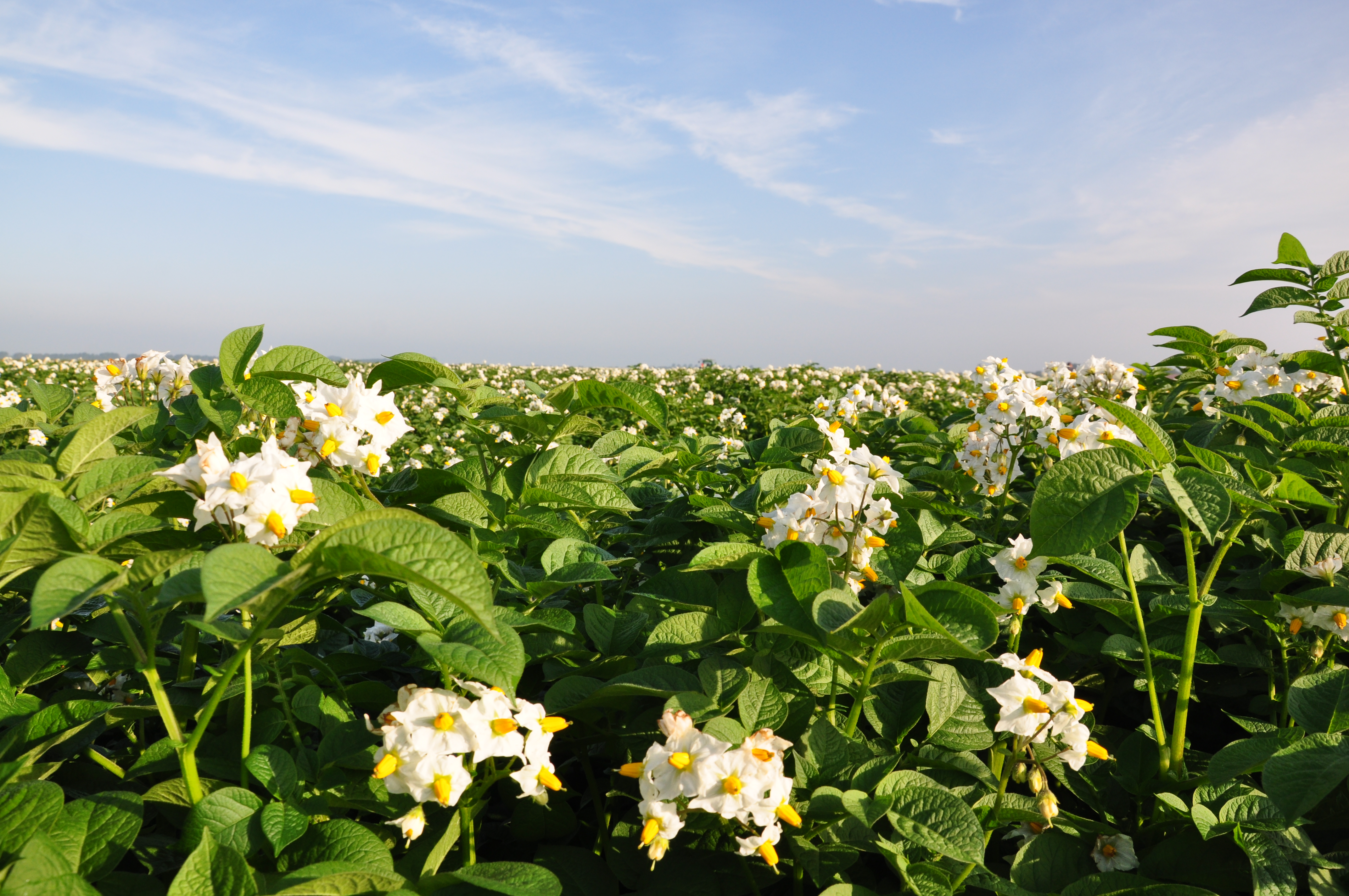 The battle between potato growers and potato blight is an arms race in which both sides continue to develop new attack and defence mechanisms. The potato blight pathogen is highly variable and evolves very quickly, so potato growers need to be on top of it constantly.
A new project involving scientists from Aarhus University as one of eight different research institutions in Denmark, France, Norway, Estonia and Great Britain aims to tackle the problem by analysing the pathogen's genotypic and phenotypic variations and evolution. The three-year project has a total budget of € 1.229.210.
Late blight in potatoes is caused by Phytophthora infestans. The disease is the major threat to potato crops in Europe and a main reason for pesticide use. In severe blight years farmers in some regions spray their potato fields up to 25 times in a season. In Europe, potato blight costs an estimated average of one billion euros per year.
Monitoring pathogen variability
Integrated pest management (IPM), in which the use of pesticides is only one of a wide range of tools, is the desired route to take in crop protection for a number of reasons. One IPM tool is the use of resistant cultivars. However, integrated management of late potato blight still relies heavily on the use of fungicides, despite the release of resistant cultivars and the implementation of modern decision support systems (DSS) operated from web platforms or mobile apps.
The genetic instability of the pathogen population is one reason why it is so hard to control. Its marked genetic adaptability jeopardizes the deployment of durably resistant cultivars and sustainable fungicide management. The main objective of the project is therefore to characterize and understand the mechanisms driving population changes in P. infestans across Europe.
Sustainable IPM strategies require that the pathogen populations be monitored for both genotypes and phenotypes, including virulence, aggressiveness and fungicide sensitivity. The project partners will therefore analyse the genotypic and phenotypic variation of P. infestans in reference collections of the pathogen sampled from sexual and clonal populations collected in partner countries.
Denmark is a contributor to the collection of potato blight isolates from Danish potato fields, which are characterised by having a large diversity of genotypes.
Aarhus University will be developing a common European platform that can analyse the genotypic and phenotypic data.
- We lead the work that will incorporate the knowledge we gain about the biology and evolution of potato blight into new and existing decision support systems regarding prevention and control, explains Jens Grønbech Hansen from the Department of Agroecology, Aarhus University.
New and improved decision support systems
Monitoring population variation is only useful if it can help prediction of future outbreaks and target appropriate control strategies. The project will therefore develop new DSS models while adjusting existing ones in order to offer disease risk assessment based on both epidemiological, weather-driven infection likelihood and pathogen phenotypes.
The new DSS modules will thus be able to address farmers' questions about which resistant cultivars to use, when to spray, how to adjust the spraying schedule according to local populations and so on, and therefore to improve their late blight control.
The project builds on the monitoring activities carried out in EuroBlight, a European network regarding potato blight, and complements them by providing critical, but currently unavailable phenotypic data.
- Aarhus University is very active in EuroBlight, which for the past three years has carried out DNA analyses of approximately 2,800 P. infestans isolates from all over Europe. This has provided us with a picture of which genotypes there are in Europe, their frequency and distribution, says Jens Grønbech, who is participating in both Euroblight and the new project.
- We are only familiar with the phenotypical traits of some of the genotypes, how they behave and their importance to the farmer. This knowledge is based on sporadic studies because it is complicated and very expensive to carry out these studies under controlled conditions in the laboratory, he says.
You can read about the new project under Euroblight here.
For more information about the project please contact: Academic employee Jens Grønbech Hansen, Department of Agroecology, Aarhus University, e-mail: jensg.hansen@agro.au.dk, telephone: +45 87157718, mobile: +45 2485 8031
Sustainable Pest Management is one of the research areas in which the Department of Agroecology is particularly strong and from which results are delivered in line with national and global societal challenges and goals.