Are we prepared if wheat stem rust spreads further north?
European wheat crops may be at risk from new races of the stem rust disease, and call for increased research and surveillance. Aarhus University plays a central role by hosting the Global Rust Reference Center.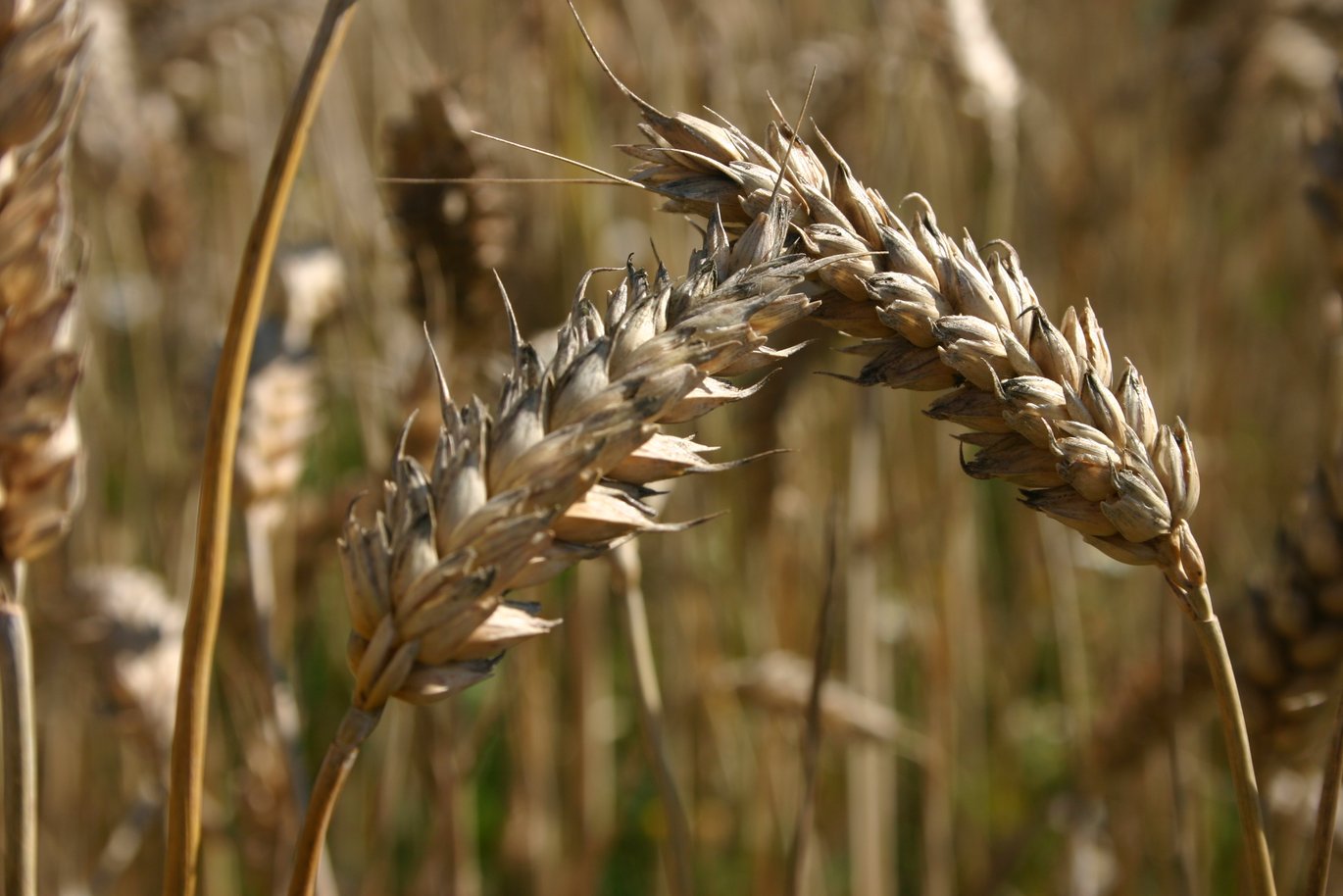 In 2016, Europe experienced the worst outbreak of the wheat stem rust disease in more than 50 years. Sicily, in particular, was severely affected with thousands of hectares of wheat being destroyed.
In the beginning of February 2017, international media launched the alarming news that the serious disease wheat stem rust has returned to Europe. In addition to ideal conditions for the development of the rust disease, the severe epidemics in Sicily were caused by a new and highly virulent stem rust races that can infect a wide range of wheat varieties, including varieties of durum wheat, which is usually resistant to stem rust.
The Global Rust Reference Center (GRRC) at the Department of Agroecology, Aarhus University, plays a central role in this regard. GRRC can receive samples of infected plants from all over the world in quarantine facilities, where diagnosis of race and other characteristics can be done precisely and without delay. GRRC initially released alerts of the new stem rust strain on 2 February 2017 in collaboration with CIMMYT, and later FAO followed up by additional recommendations (see links below).
Both bread and durum wheat are affected
In Sicily, the new stem rust race infected both bread and durum wheat. The serious outbreak may have increased the risk that fungal spores have spread to other parts of the Mediterranean Basin and Europe, the world's major wheat producing area. It is of utmost importance to be prepared as stem rust outbreaks can affect harvest yields. The question is if we are properly prepared.
- Our tools for diagnosing new strains and races, including a combination of plant tests using DNA methods, are far better than previously. In addition, advanced technology allows for quick communication of results, says Professor Mogens Støvring Hovmøller from the Department of Agroecology at Aarhus University.
One thing is to diagnose and identify the stem rust race in question. Quite another, and equally important, issue is to be ready to prevent and fight the disease. Danish agriculture benefits from an efficient advisory and extension service within the framework of which wheat varieties are monitored to detect new disease outbreaks at the earliest possible time in the growing season.
In conventional wheat production fungicides are used to control plant disease including wheat rust. Organic farmers, however, depend solely on an efficient disease prevention, which is dependent on access to rust resistant wheat varieties.
- We do not know yet how susceptible Danish and European wheat varieties are to stem rust. Preliminary experience from Germany, where moderate stem rust outbreaks were observed in 2013, showed that many of the German varieties were stem rust susceptible. At present we are investigating Danish and Swedish varieties are investigated as seedlings in our quarantine greenhouses. Currently we do not have the capacity to examine all varieties in fully developed, adult plants, says Mogens Hovmøller.
New yellow rust races are spreading
In recent years, many European wheat varieties have also been subject to increasing epidemics of the yellow rust disease, often caused by new races of non-European origin. A new yellow rust race was observed in Sicily, Morocco, and in four Scandinavian countries from where samples were received in 2016.
The new race is provisionally called Pst (new) since it is different from all previously characterized races at GRRC. The race is related to a virulent strain of yellow rust that hit major parts of the world in the 2000's, but it is not yet clear how aggressive the new one is. In the weeks to come Danish and Swedish varieties will be examined for susceptibility in the quarantine greenhouse at AU Flakkebjerg, Aarhus University.
- Generally, our chances of prevention and control of yellow rust in Europe are quite good, if we can expand both national and European monitoring activities for the detection of new races, tests of varietal susceptibility to these races as well as research in diagnostics, epidemiology and disease transmission. In addition, collaboration with plant breeding companies to intensify efforts to breed high-yielding and rust resistant varieties are necessary, says Mogens Hovmøller.
An efficient early-warning system is of major importance
Development of wheat varieties that are resistant to multiple rust species and races is an efficient and environmentally friendly way of preventing disease. However, if crops are infected, control is achieved mainly by means of fungicides. In order to ensure that prevention and control remain efficient for an extended period of time, the development of resistant varieties and new fungicides is essential, and farmers and advisory services must always be prepared for changes in the risks of rust epidemics and prevalence of the different races. This calls for research and surveillance at both the national and European levels.
- International cooperation in relation to rust surveillance and research is of the utmost importance. Rust fungi are airborne and the rust diseases do not respect borders. Therefore, it is important to increase collaboration between plant breeders, agro-chemical companies, crop advisors and scientists, says Mogens Hovmøller and adds:
- Such a network would have been useful during the Sicily outbreak in 2016, potentially reducing the spread of fungal spores to other parts of Europe. We could have had better knowledge of the epidemic risks for the most common wheat varieties, which were sown in Europe in the autumn of 2016. There is no doubt that an efficient early-warning system is necessary, nationally as well as internationally.
Read the article Deadly new wheat disease threatens Europe in Nature.
Also read:
Caution: Risk of wheat stem rust in Mediterranean Basin in the forthcoming 2017 crop season following outbreaks on Sicily in 2016 (on stem rust)
New races caused epidemics of yellow rust in Europe, East Africa and Central Asia in 2016 (on yellow rust)
---
For more information please contact: Professor Mogens Støvring Hovmøller, Department of Agroecology, e-mail: mogens.hovmoller@agro.au.dk, tel.: +45 8715 8129, mobile: +45 2228 3361