Aarhus University scientist to lead UN task force
Senior researcher Tommy Dalgaard from Aarhus University will in the coming years be leading a UN task force on the sustainable use of nitrogen.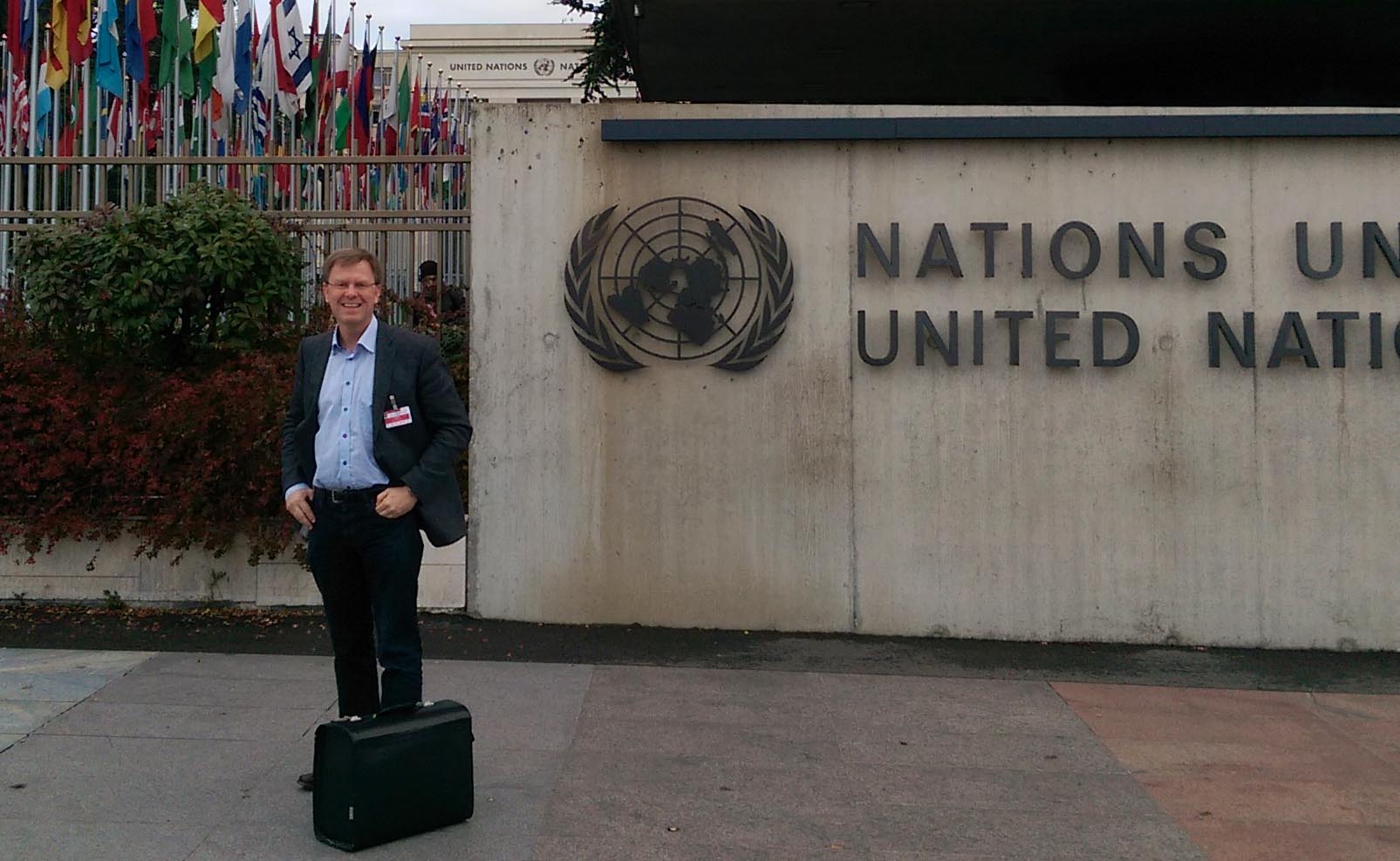 Denmark's efforts to improve nitrogen use efficiency benefit both the economy, health and the environment - and this has not gone unnoticed outside the country's borders. Denmark's knowledge on that front has culminated in a scientist from Aarhus University becoming chairman of the UN task force on nitrogen.
- In the coming years, Aarhus University will play a key role in getting improvements in nitrogen use efficiency onto the international agenda, says senior researcher Tommy Dalgaard. He leads the Danish nitrogen alliance www.dNmark.org and is elected chairman of the UN Task Force on Reactive Nitrogen UN-TFRN.
The task force develops long-term technical and scientific options and information that can be used for strategic development across the UN Economic Commission for Europe (UNECE) to promote the coordination of various initiatives on nitrogen.
- Here we have a unique showcase for the effective solutions we have introduced in Danish farming and food production and for dialogue with other countries in North America, Europe and Central Asia on a more resource-efficient bio-economy, says Tommy Dalgaard.
Denmark's merits in the area of nitrogen efficiency are highlighted in the review article with accompanying video "Policies for agricultural nitrogen management – trends, challenges and prospects for improved efficiency in Denmark" in the prestigious journal Environmental Research Letters. In the article the authors recount that nitrogen use efficiency has more than doubled since the 1980s. They outline new, smart solutions to achieve even higher efficiencies without additional costs to agriculture – solutions that can also be used by other countries.
- It will be exciting to be involved in the transfer of these technologies internationally for the benefit of the climate and environment and a more sustainable agricultural production, says Tommy Dalgaard.
Read more about how Aarhus University and the Department of Agroecology contribute to the initiatives on the sustainable use of nitrogen on www.dnmark.org and the department's website.
For further information please contact: Senior researcher Tommy Dalgaard, Department of Agroecology, e-mail: tommy.dalgaard@agro.au.dk, telephone: +45 8715 7746, mobile: +45 2070 6132
- Det bliver spændende at være med til at udbrede disse teknologier internationalt til fordel for et bedre klima og miljø samt en mere bæredygtig jordbrugsproduktion, siger Tommy Dalgaard.
Læs mere om, hvordan Aarhus Universitets og Institut for Agroøkologi bidrager til indsatsen vedrørende bæredygtig brug af kvælstof på www.dnmark.org og instituttets hjemmeside.
Yderligere oplysninger: Seniorforsker Tommy Dalgaard, Institut for Agroøkologi, e-mail: tommy.dalgaard@agro.au.dk, telefon: 8715 7746, mobil: 2070 6132