Arla invests millions in research at Aarhus University
From 2015, Arla will be investing 62.5 million DKK in a new research centre with Aarhus University and the University of Copenhagen as business partners. The funds will finance 40 PhD and postdoc positions in the study of the nutritional and health effects of dairy products.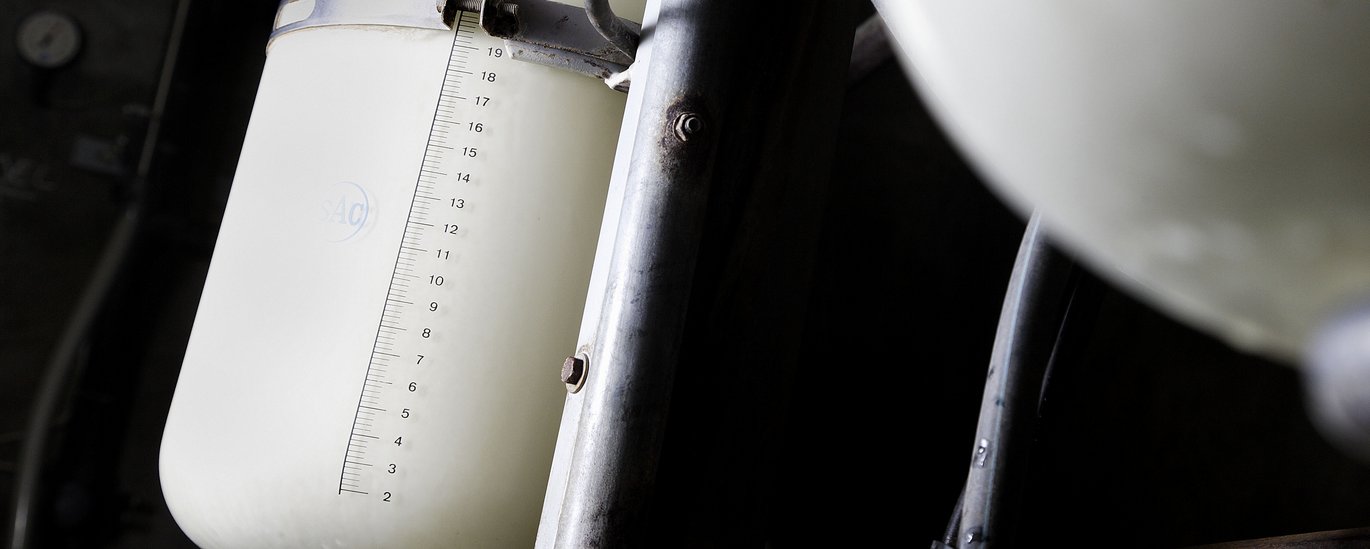 In early October a groundbreaking ceremony was held by Arla for the new innovation centre at the Agro Food Centre in Aarhus. The Arla centre represents an investment of 270 million Danish kroner and is expected to be ready by autumn 2016.
The Arla centre will become a key of the Danish Food Cluster, which draws on the expertise of, among others, Aarhus University to attract talent, investments and companies to Denmark and also to help consolidate the strong Danish position in food innovation.
However, the commitment does not end here. From 2015 Arla will be investing an additional 62.5 million Danish kroner in a new joint research centre with Aarhus University and the University of Copenhagen. The funds are earmarked for research on how dairy products can boost the immune system, prevent diseases, including type 2 diabetes, and reduce malnutrition.
United approach for Danish food research
More specifically, Arla will be contributing an annual 12.5 million kroner for five years to research, part of which will finance 40 doctoral and post-doctoral positions. The precise allocation of funds depends on the project portfolio.
The Dean of Science and Technology at Aarhus University, Professor Niels Chr. Nielsen, has very high expectations for the future cooperation with the dairy giant and welcomes their need of the strong research activities of the universities.
"Generally, there is a large need to create more cooperation between industry and the universities and we are therefore very pleased that Arla has taken this initiative in association with the construction of their innovation centre in Skejby. We are very keen for Denmark to become recognized as being part of the premier league when it comes to food research, and the new collaboration between Arla and the universities of Aarhus and Copenhagen gives us a unique opportunity to build a strong international platform with focus on health in relation to dairy production", says Niels Chr. Nielsen and points out that the large investment also gives Aarhus University the opportunity to promote and reinforce its position in the food market.
"The proposed 40 new PhD and postdoc positions at the centre will provide us with a vital opportunity to attract and train young researchers in this important area of activity and it is clear that the centre will also give us stronger opportunities for establishing new exciting business ventures with others in the industry, especially in Skejby."
Research that makes a difference
At Aarhus University a large number of employees have already contributed to the development of the new alliance.
At the Department of Food Science, the Head of Department and Chair of the Aarhus University Food Platform, Michelle Williams, is very pleased at the decision to create a new joint research initiative.
"We have been working together with Arla and Copenhagen University on this initiative for several months to define which capability and strengths Aarhus and Copenhagen Universities have and how we can add value to underpin Arlas growth platform for their dairy products in the health, nutrition and performance market", says Michelle Williams.
She also recognizes the particular advantage that the new research centre will bring to Denmark by branding it as a leader in research and talent development within healthy and nutritious dairy products.
"From the Department of Food Science perspective, partnership in this Arla Research Centre will allow us to develop an increased number of collaborative projects both within Aarhus University and also between the universities and Arla to bring together the best teams. This way we will be able to deliver research outcomes that Arla has focussed on and has prioritized which will increase the likelihood that the research will be of value and can make a difference to Arla, but also to consumers both in Denmark and globally through the delivery of quality and differentiated healthy food solutions."
Arla's research collaboration with Aarhus University and the University of Copenhagen initially runs from 2015 to 2020.
---
For further information please contact:
Dean of Science and Technology at Aarhus University, Professor Niels Chr. Nielsen
Email: dean.scitech@au.dk
Telephone: +45 87155913
Mobile: +45 28992541
Head of Department of Food Science, Michelle Williams
Email: mw@food.au.dk
Telephone: +45 87157957/87158335
Mobile: +45 25170049